'Willow' Disney+ Series Review – Child of the Prophecy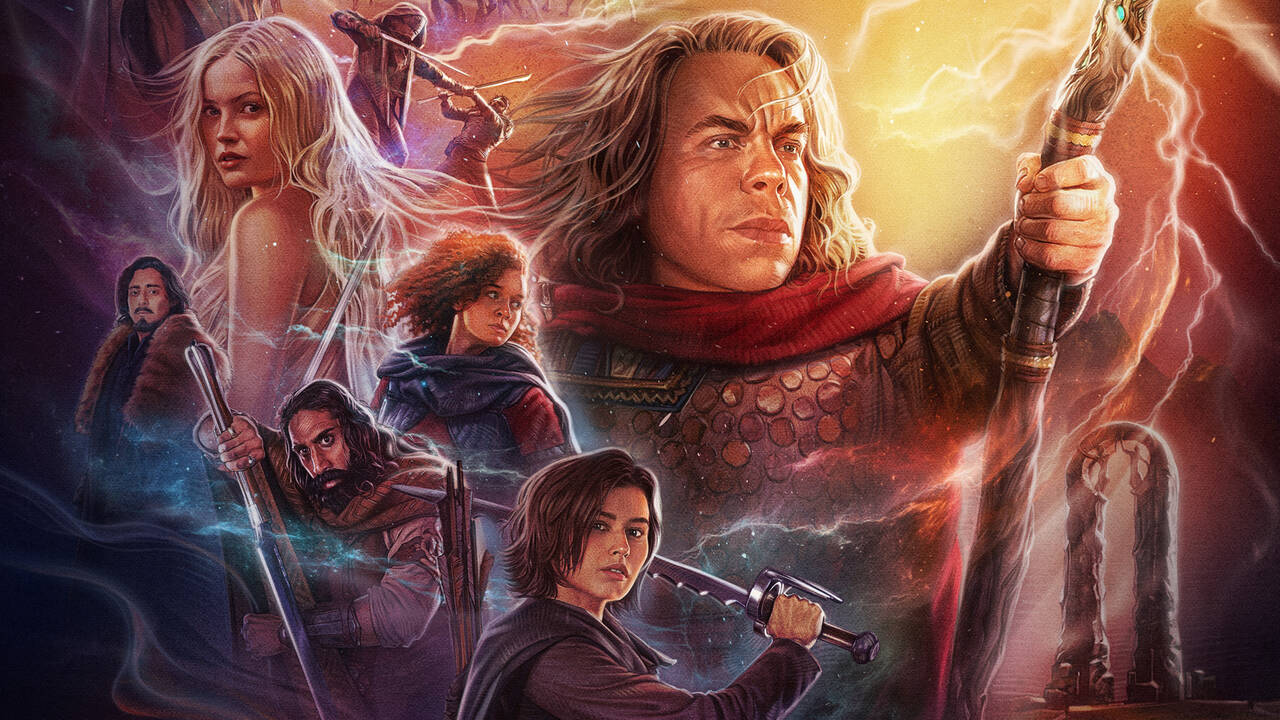 The Willow series starts with Sorsha recounting how they thought killing the queen would make things better until Willow had a vision. Sorsha hid Elora after the queen died, so that she doesn't miss the chance to have a normal childhood. However, this brought more harm than good. Sorsha married Madmartigan and they both have two children together: Airk and Kit, who is a good fighter while Airk is a lover (of many). Jade, Kit's closest friend and perhaps lover, resembles Kit in various aspects.
Sorsha wants to unite Tir Asleen and Galladoorn, thus Kit and Prince Graydon (of Galladorn) are forced to marry each other for political benefits. That's the thing about royalty, even though they have everything a normal person could want, they don't get to choose what happens in their lives.
The night before Kit was to marry Graydon, she planned to escape Tir Asleen. That same night, Gales attack Tir Asleen and take Prince Airk with them. Commander Ballantine is injured in the fight, and he transforms into something inhuman that has yet to be revealed. This character will bring many surprises in the series as he has already sided with evil. Jade, Kit, Prince Graydon, Kase and Boorman left as a rescue party for Airk. Dove was romantically involved with Airk, and could not resist the urge to accompany them on the same expedition. They all seem like a bunch of amateurs who have been sent to have the experience of a lifetime.
Elora is Kymeria's last blood and the world's last hope. Everything rests on her shoulders, and it seems a little too much responsibility for a girl who has just found her identity after serving in the kitchen for years. Elora's light has disappeared and Willow makes every effort to bring back her gifts. With Elora's identity not revealed, I still had bets on Jade and Dove, Dove being a little less likely to see how naive she is. With the skills and intellectual abilities Jade has, she would have a better chance against Elora.
There is a scene where Willow is sleeping and he suddenly wakes up and realizes all the bad decisions he made in the past. A potential romance between Kit and Jade is expected, both are very fond of each other and the makers show a kiss shared by the two hints at the same. Prince Graydon is no match for our Kit, and in the first two episodes his role has been next to nothing. He is a prince who is afraid to fight and speak his mind. Kit is sure not to marry the likes of him, as she is bold and skilled in sword fighting.
It would be interesting to see if Willow can match the level of other series of the same genre. Ellie Bamber, in the role of Dove, seems to have been ill-adjusted. Just as every series begins by showing a hero with zero potential realizing his abilities, the same is expected from Dove, but she looks too bland to do the part. Seeing as how Willow has eight episodes, it will take some drastic events for Dove to realize the destiny she was born to fulfill.
Compared to Game of Thrones, Ring of Power or even Wheel of Time, Willow seems pretty dull. It has neither an exciting plot nor appealing graphics. When talking about whether or not audiences need to watch the Willow movie before watching the Willow series, I watched the movie first so I can better understand the series. There are glimpses of the movie in the series and you may need to watch it before starting this series.
Just like how Willow in the movie was discouraged for not being the great wizard he claimed to be, the same is done by Sorsha at the beginning of the series. However, we must not forget that it was Willow's determination that saved the world. The threat is still present, and Dove must prepare for the worst. In my opinion, the Willow series is off to a slow start and has a lot of catching up to do if it is to attract audiences. The events that will lead to the ultimate battle are set in motion, and the hero still has no idea of ​​the magnitude of the threat. The actors have done an average job, just like the plot.
Bottom line – [6/10]
Reviewed by – Riya Singh
follow @_riyasinghhh_ on Twitter
Publisher in Midgard Times