Why Val Kilmer Won't Return to 'Willow' on Disney+
In 1988, Warwick Davis and Val Kilmer directed George Lucas' fantasy epic Willow, years after the success of the original Star Wars the trilogy. The story is now revisited in a sequel Disney+ series of the same name.
Davis stars as wizard Willow Ufgood in the show, but fans of the original will note that Kilmer has not returned as mercenary swordsman Madmartigan.
There's a good reason for this, and showrunner Jonathan Kasdan has addressed why the actor was unable to return to the franchise.
Why Val Kilmer Won't Return to 'Willow' on Disney+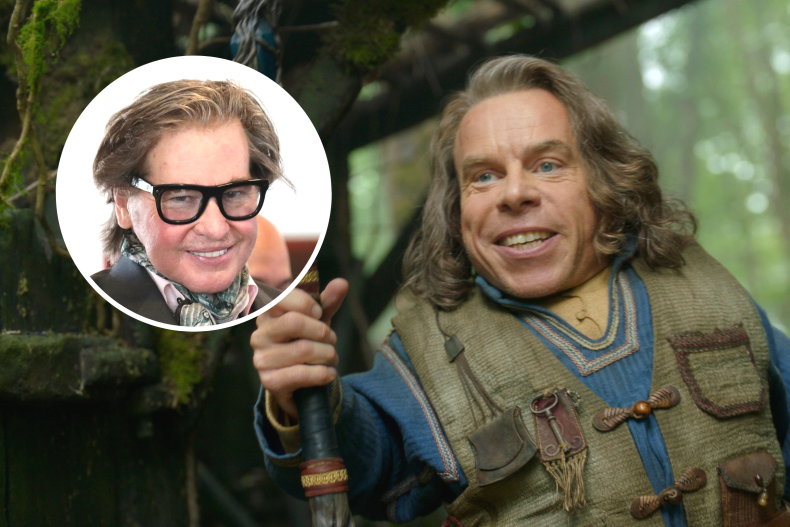 In the original Willow, Kilmer's Madmartigan helps Willow on his quest to protect baby Elora Danan from the evil Queen Bavmorda (Jean Marsh), who wants to kill the child before she can fulfill the prophecy to bring about her downfall.
After defeating Bavmorda, Madmartigan and the queen's daughter Sorsha (Joanne Whalley) fall in love and want to raise Elora as their own.
This action is still a central part of Willow TV series, with both Davis and Whalley returning to their respective roles. It is revealed that Sorsha is now queen. Her twins with Madmartigan – Princess Kit (Ruby Cruz) and Prince Airk (Dempsey Bryk) – are crucial to the story.
Kilmer was unable to return to his role due to the COVID-19 pandemic, as he was unable to travel to Wales where the show was filmed.
Showrunner Kasdan spoke with Gizmodo about Kilmer's absence, saying, "Val has been a great ally of the show. From the moment we got going, the first conversation I had after we had some momentum was to go over and see Val and say, 'We want do this and we want you to join.'
"And he wanted to be involved. He wanted to participate. And it was really the reality of COVID that prevented him from coming to Wales at that critical moment."
Despite Kilmer not being able to portray his character again, the show references Madmartigan. It keeps his spirit alive throughout the plot when Kit and Arik explain that their father left to go on an adventure but never came back.
Of this, Kasdan added that they had always intended for Madmartigan to be "absent at the beginning of the story", and this would have been the case even if Kilmer had been able to return.
Kasdan explained, "A lot of it was going to be about Kit's journey to sort of reconcile what happened there."
Kilmer was last seen on screen in Top Gun: Maverickthe sequel to Top Gun (1986), playing Admiral Tom 'Iceman' Kazansky.
It has not yet been revealed whether Willow will be a limited series on Disney+, but if not, and if the show were to be renewed for a second season, the fact that Madmartigan is still alive in the story means Kilmer could potentially return to the franchise.
The first two episodes of Willow is out on Disney+ now, and the show will air weekly on the streaming platform.