When are new 'Willow' episodes on Disney+? Full release schedule
In 1988, George Lucas followed up his Star Wars trilogy with a fantasy epic that became a classic: Willow.
Now, 34 years later, fans of the franchise can return to the world that Lucas created, in a Disney+ series of the same name.
A direct sequel to the original film, the TV series won't be released all at once, so fans may be wondering when exactly they can continue the story.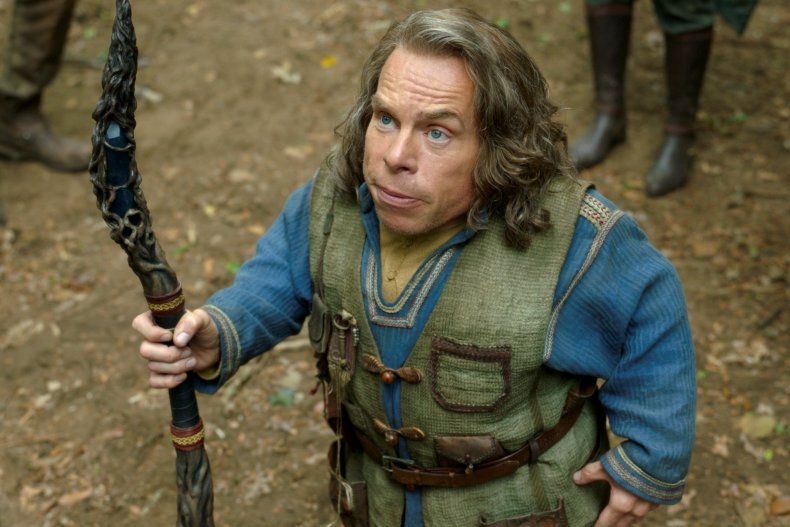 When are new 'Willow' episodes on Disney+? Full release schedule
Willow premiered on Disney+ on Wednesday, November 30, with the first two episodes reintroducing viewers to the world.
The 1988 film saw budding wizard Willow Ulfgood (Warwick Davis) help protect a baby predicted to bring about the downfall of the evil sorceress Queen Bavmorda of Nockmaar (Jean Marsh).
On her quest, Willow meets mercenary Madmartigan (Val Kilmer) and they team up to protect the child, whose real name is Elora Danan, the princess of Tir Asleen.
Bavmorda's daughter Sorsha (Joanne Whalley) tries to take them down, but she and Madmartigan fall madly in love, and the squad decides to face Bavmorda and defeat her together.
Set decades after the film, the Disney+ series follows Willow as he embarks on a dangerous mission to rescue one of Madmartigan and Sorsha's twins, their son Prince Airk (Dempsey Bryk). He is joined by six would-be warriors, including Airk's twin sister and budding knight Princess Kit (Ruby Cruz).
The Disney+ show may have premiered with its first two episodes, but this is the only time viewers can watch more than one new episode a week.
The show, like most Disney+ shows, comes out with one new episode per week, with the third dropping on Wednesday, December 7; the fourth Wednesday, December 14; and so on.
Willow running for eight episodes in total, the show will be released on a weekly basis until Wednesday, January 11.
Show creator Jonathan Kasdan has shared his thoughts on the show, said in an interview with Variety as he feels Willow is "for everyone" who likes the fantasy genre.
Kasdan said, "If you just had a casual love of the genre, you could go on a ride with the characters. I hope [that] sets the show apart a bit. It's much more meant to be just fun — eight hours of diversion."
New episodes of Willow airs Wednesdays on Disney+.