What you need to know
Google TV adds new content pages to the For You page.
These new sites help users find movies, shows, family content and entertainment in Spanish.
The navigation update is available on Google TVs, including Chromecast with Google TV and other TVs.
The Google TV interface is constantly changing as Google adds tweaks here and there to make it easier to navigate and find content. The latest change hits both counts: new content pages are rolling out to Google TV users in the US
Google announced the change on Thursday, which brings four new pages to the Google TV For You tab. These pages are categorized by Movies, Shows, Family, and Español (Spanish), and each landing page features content from apps you subscribe to, so you can easily jump into a movie or show without having to switch between apps.
The Movies and Shows pages are pretty self-explanatory. On the Movies page, you can search for content by title, genre, or topic, and both the Movies and Shows pages have recommendations for content you might like.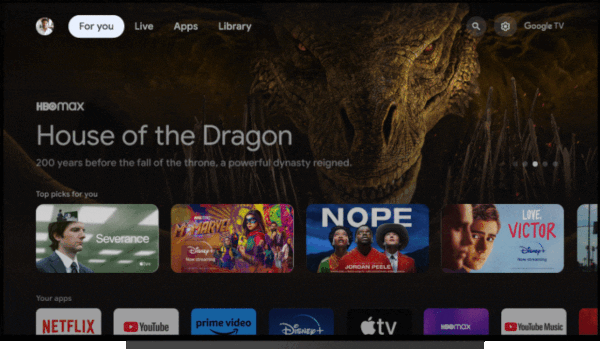 The Family Page contains family-friendly content rated PG or lower for younger audiences. So the whole family can enjoy entertaining movies together. Individual children can still access their own profiles if they want to view this content on their own.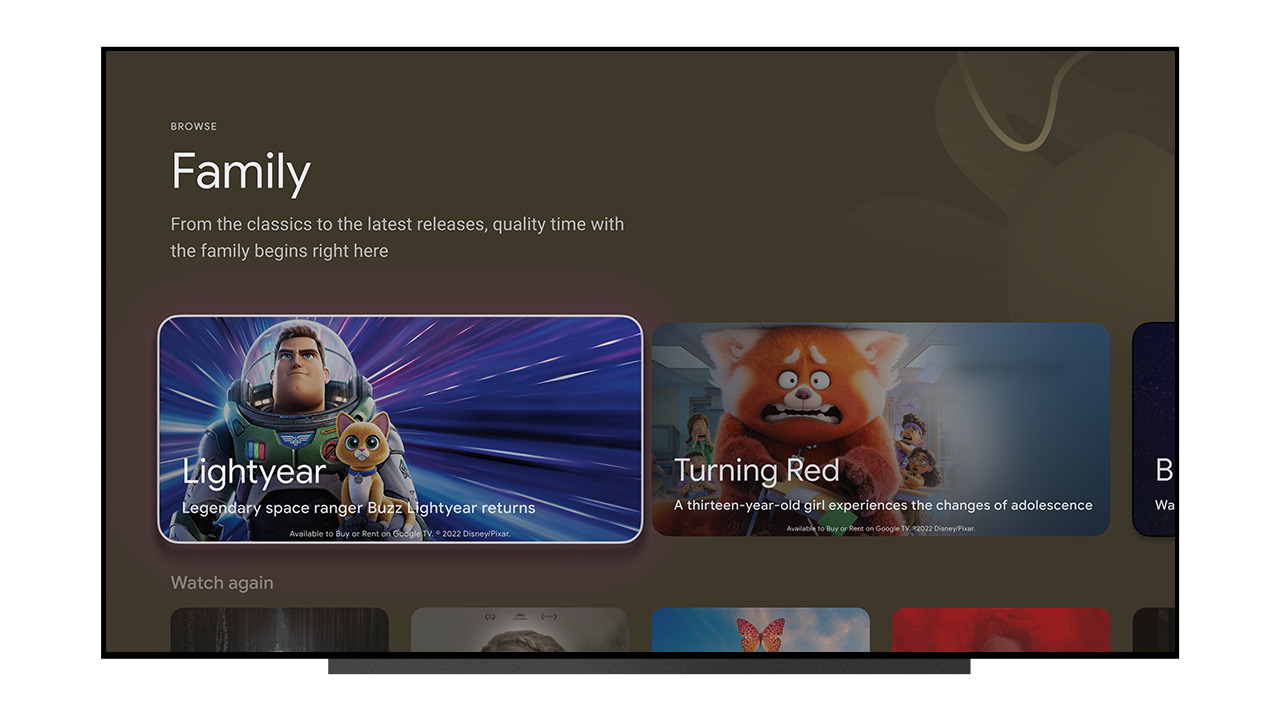 Finally, the Español page makes it easy to find Spanish-language content for Spanish-speaking or bilingual households. Here, users can watch movies, telenovelas and live TV, and access content from apps like Pantaya and FlixLatino.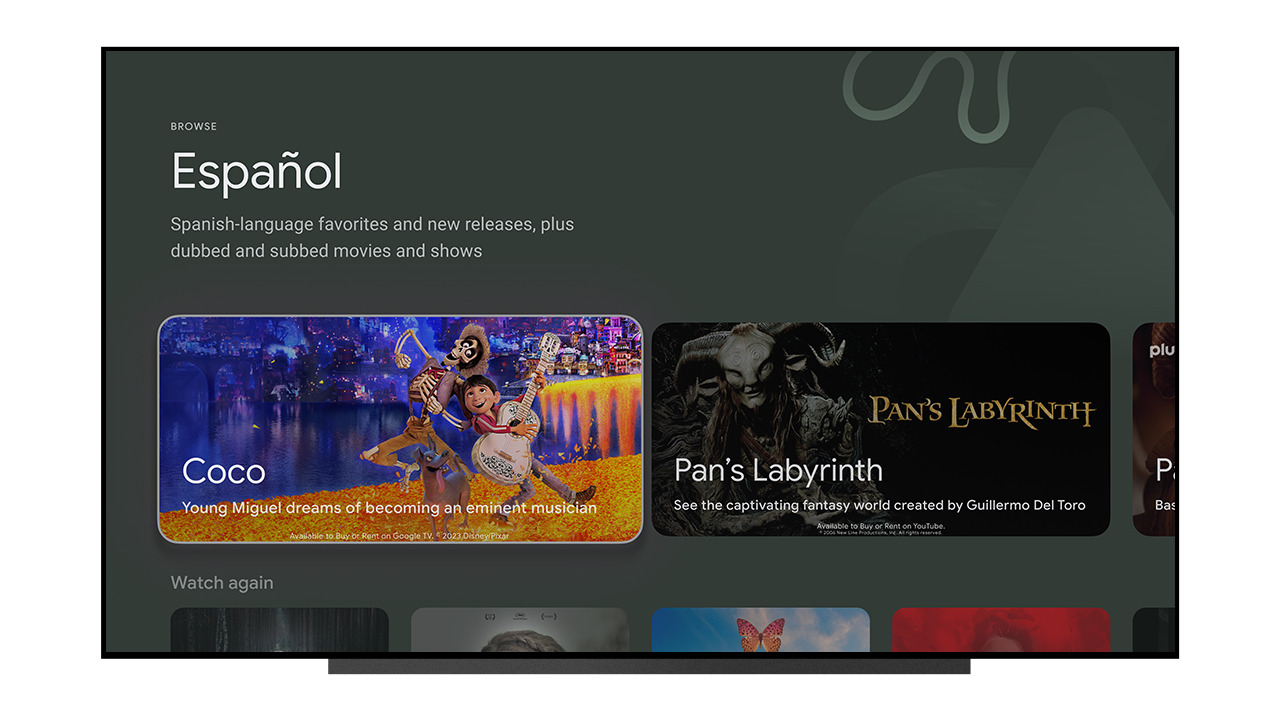 Google says it's making these changes based on research that shows most households subscribe to more than five different entertainment apps. The updated navigation makes it easier to scan the available content. It launches today in the US on Google TV devices such as Chromecast with Google TV.
In addition, Google is making some minor tweaks to the navigation, such as moving the profile switcher to the top right corner to make it easier to switch profiles. Meanwhile, Search moves to the top right corner and a new quick settings button joins it.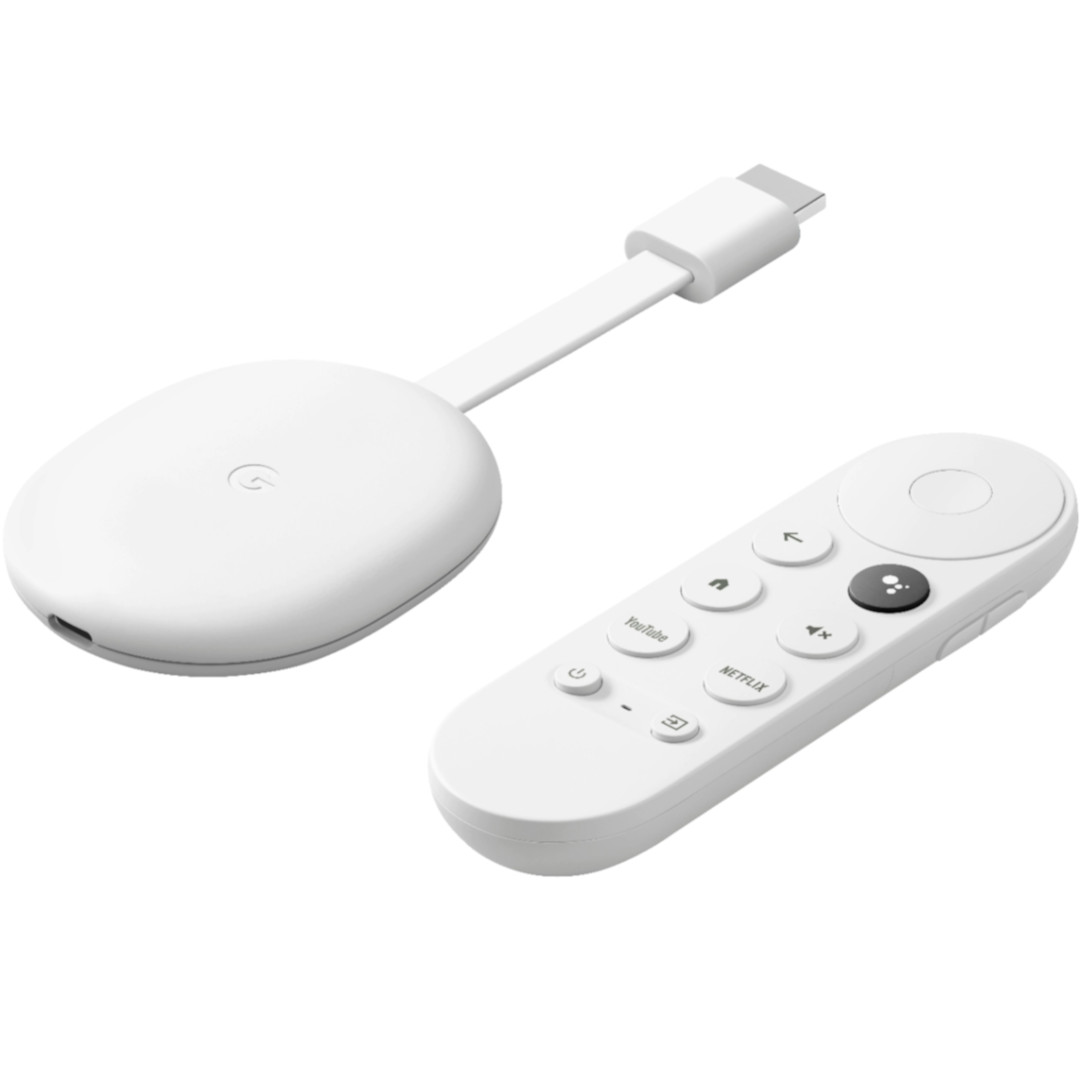 Chromecast with Google TV
Chromecast with Google TV brings the best of Google to your streaming experience, with access to tons of apps, personalized profiles and content recommendations based on what you like.