The Washington Post offers a bundled subscription with the Headspace app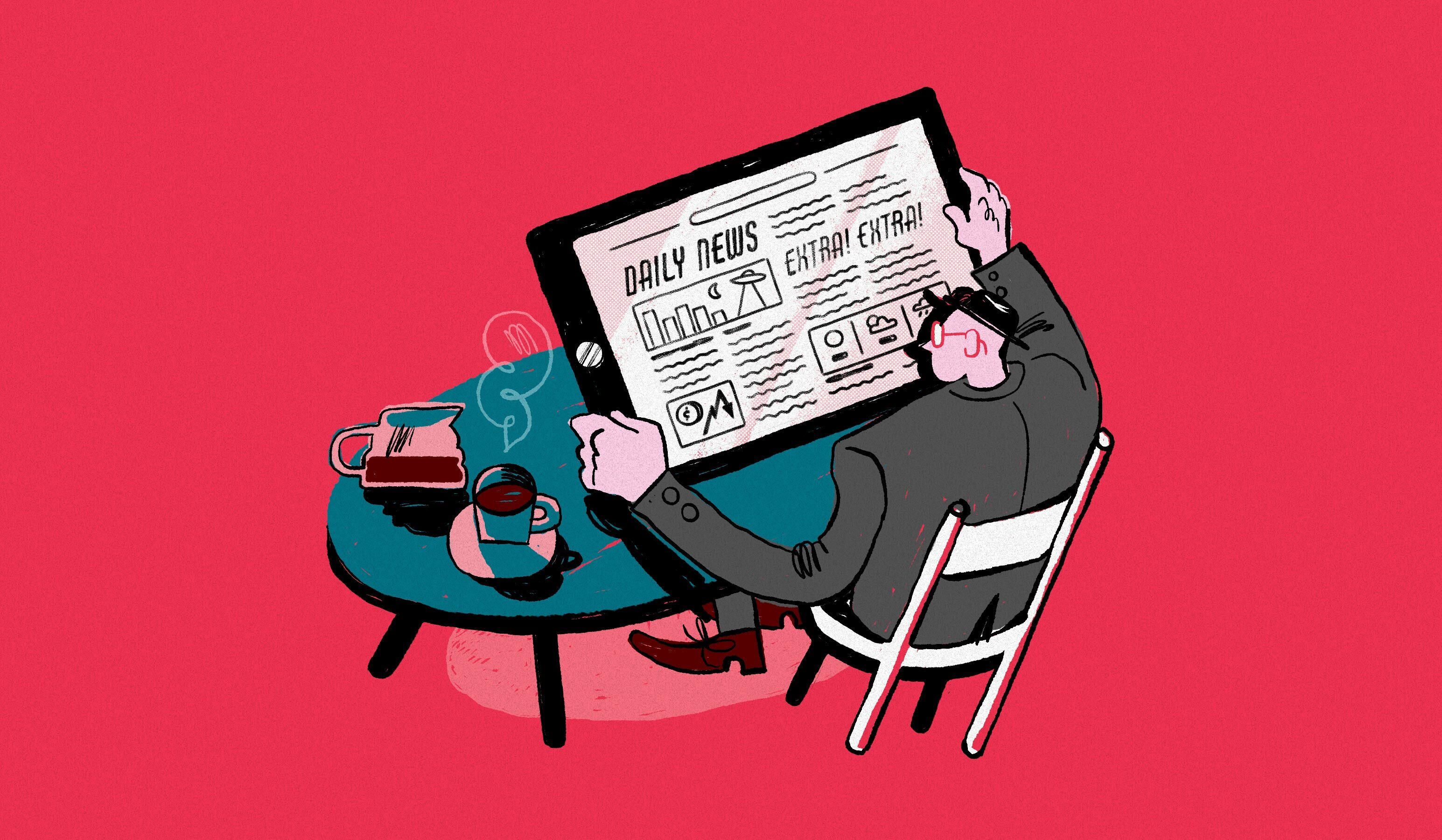 The Washington Post this week began offering a subscription plan with the meditation app Headspace. The Post is looking to market its recently expanded wellness coverage to infrequent Post readers and grow its subscriber base by targeting those interested in verticals in addition to its core politics and news, said Michael Ribero, subscriptions director. responsible director. at The Washington Post.
Post is "thinking about different ramps. For so long we've essentially had one ramp — one price, one dimension of coverage is politics or opinion," Ribero said. "We would like more of these ramps for people to come up. We think non-hard news is a great one of those."
The package is offered to new subscribers, who have the option of paying $70 for an annual digital subscription to The Washington Post and a 12-month subscription to Headspace — a discount of more than 60%. New subscribers can also choose to subscribe to the Washington Post for $4 every four weeks for the first year and get a 30-day free trial of Headspace. Subscriptions renew on their own, with a regular price of $120 per year for the Washington Post subscription and $69.99 per year for the Headspace subscription.
The Washington Post declined to respond to questions about the terms of the agreement between the Post and Headspace. The two companies do not share subscriber data. A person must register separately to create an account on Headspace after subscribing through Post. Ribero said Post will market the package through paywall, paid media and emails from Post and Headspace.
Subscribers to the plan get access to videos featuring Washington Post reporter Amanda Morris on Headspace's daily "The Wake Up" show. Post columnist Gretchen Reynolds joins Headspace's daily mindfulness podcast, "Radio Headspace," as a guest star for five episodes. Subscribers can also meditate on exercises in The Washington Post's Well+Being column.
That tactic no doubt echoes the success other publishers, such as The New York Times, have had in growing their subscriber base by offering subscriptions to non-news content, said Arvid Tchivzhel, svp of product at Mather Economics, a subscription management and subscription management company. a customer data analysis company that works with publishers. That's because the Post is reportedly struggling to grow its subscription business — it has 3 million subscribers, the same as in 2021.
"I'm sure [The Post has] made some predictions around the market [opportunity] there is But I certainly expect subscriptions to The Post to go up based on that," Tchivzhel said. While the churn rate for bundled subscribers is likely to be "slightly higher" than "native Post" subscribers, the offering is "probably still going to be profitable," he added.
The Post's strategy is to get the reader to subscribe through the Headspace package, then engage the reader to consume content from other non-hard news sections and encounter the Post's daily news stories, Ribero said. Ribero noted that the Post's "best customers" — the subscribers with higher retention and engagement rates — are those who read across sectors. He said the Post is seeing an "uptick" in the frequency and diversity of subscribers to non-hard news content, but did not provide statistics to back that up.
The "stickiness" of plan subscribers – or whether they will renew their subscriptions after the promotional period ends – remains to be seen. Michael Silberman, head of strategy and social at paywall technology company Piano, said some of their clients are testing the packages, but data to support conclusive findings is currently limited. [Editor's note: Piano is a contracted vendor with Digiday.]
Posta's strategy is to win over consumers with this package offer and convince the subscriber next year why it is worth renewing at full price, said Ribero.
"We've learned a lot from our data that there are steps that our new customers take to increase the likelihood that they'll remain customers after the promotional period," he said, such as getting new subscribers through the opt-in process for posts, returning to the site often , and read it from various parts and tools. "We have a year to develop these habits with customers," Ribero said.