The best tech news of the week: March 11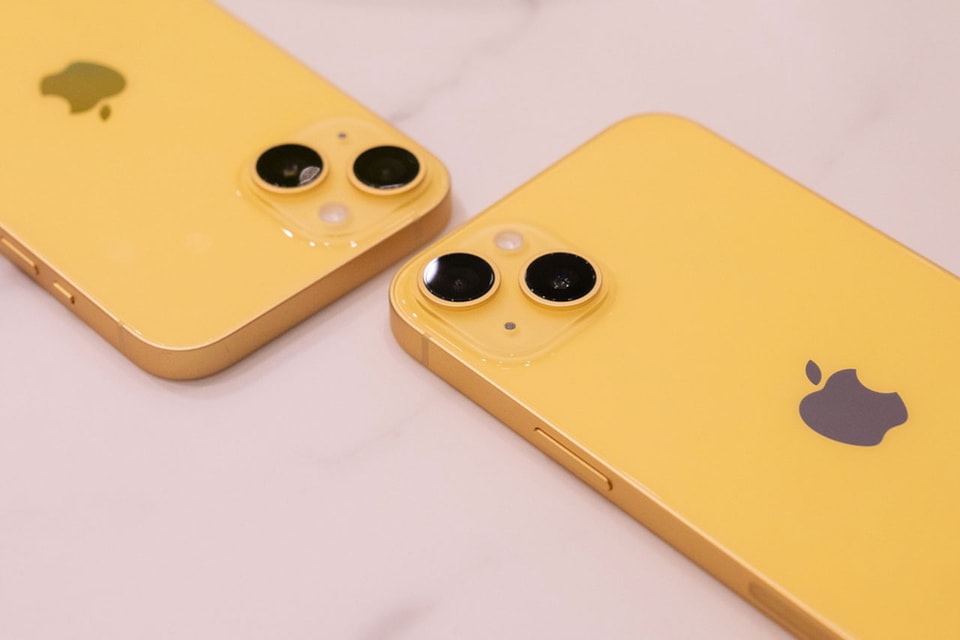 This week the tech industry heard about an exciting new development from Meta. The company has quietly shared that it's working on a texting app that looks strikingly similar to Twitter, but with a slightly unexpected twist that will be decentralized. Elsewhere in the app space, TikTok introduced a feature called Series, which offers creators the ability to add a paywall to their content.
On the product side, meanwhile, Apple has shared the official first look at the "yellow" iPhone 14 and 14 Plus. Analyst Ming-Chu Kuo reports that the company is also expected to launch a third-generation HomePod with a 7-inch built-in screen. When it comes to accessories for Apple products, Daniel Arsham has teamed up with CASETiFY to create a line inspired by his unique take on the 1978 Porsche 928.
Below, Hypebeast has rounded up the week's top tech stories to keep you up-to-date on industry trends.
Daniel Arsham and CASETiFY launched the Nebula 928 line of accessories
Daniel Arsham drew inspiration from his latest automotive endeavor, the NEBULA 928, for his new CASETiFY product line. Reimagining the 1978 Porsche 928, Arsham redesigned the front and rear bumpers and added a sleek metallic finish to the vehicle.
Bringing these design elements to the CASETiFY, the line is emblazoned with Arsham's 'A' logo and features a similar metallic color palette with a deep royal purple case. One case has a stainless steel finish, while the other is made up of futuristic, circular spots, which also includes an AirPods case. Available online starting March 17, the CASETiFY x Daniel Arsham Nebula 928 collection retails for $75 to $190.
Meta is working on a decentralized Twitter alternative
Meta has revealed that it is working on a new decentralized text-based application. While the company revealed few details about the project, codenamed P92, a representative confirmed to Platform that Meta is currently "building a self-contained decentralized social network for sharing text updates."
"We believe there is an opportunity to create a dedicated space where creators and public figures can share the latest information about their interests," the company said.
Instagram CEO Adam Mosseri is said to be leading the development, and future users will likely be able to log into the app with their existing Instagram credentials.
Apple's HomePod with a 7-inch screen is rumored to launch in 2024
Apple launched the second-generation model of the HomePod last month, but the company is apparently already working on a new, more advanced version. According to Apple analyst Ming-Chu Kuo, for the third generation, the company is reportedly envisioning a HomePod with a 7-inch built-in screen.
Per Kuo's predictions, the third-generation HomePod is aimed at "enabling tighter integration with Apple's other hardware products" and is expected to arrive sometime in 2024. As Apple expands its smart product strategy, it will reportedly partner with Chinese manufacturer Tianma for manufacturing. screens, which is the first time the two companies have worked together.
TikTok's new 'series' feature allows creators to pay for 'premium' content
TikTok is offering content creators a new way to monetize and has introduced a new feature called Series. Creators with access to the feature can post multiple pieces of content to paywalled "collections." They will be able to set their own price for followers to pay for access to content packages.
A series can contain up to 80 videos and each video can be up to 20 minutes long. Currently, TikTok has only made the series available to select creators, though it plans to launch apps for those interested in accessing the feature in the coming months.
Apple first glimpsed the iPhone 14 and 14 Plus in "yellow".
Apple now offers a "yellow" color for its iPhone 14 and 14 Plus. After consumers previewed the new "Alpine Green" and "Green" looks for the iPhone 13, the company is kicking off spring with a sunny lineup.
The "yellow" color variant will be available on all iPhones with storage capacities of 128 GB, 256 GB and 512 GB. Those interested can pre-order the model now before it is officially available on March 14.