Now is not the time to worry about controlling AI applications
Although only released for a short time, ChatGPT has supported users in many different roles. However, the popularity of ChatGPT has raised concerns about the negative effects of using ChatGPT or other artificial intelligence applications, including the production of fake news and fraud or passing exams.
VietNamNet spoke with Mr. Dang Thai Hoa, Deputy CEO of Rikkeisoft and Director of Rikkei AI, about the need for government control of ChatGPT. Hoa said that ChatGPT has not caused harm to individuals and organizations.
If this happens, legislators will need to create a legal framework. Recognizing the risks of inaccurate information, privacy of personal data and many ethical issues such as racism and sexism, the European Union is considering an artificial intelligence bill.
ChatGPT is a new technology product, so not all countries have issued policies yet. In addition to ChatGPT, several other artificial intelligence research projects are coming soon. Therefore, legal documents will be required in this area.
"As ChatGPT does not quote from any source, users should verify the accuracy of the information. At the same time, users should not share their personal information to avoid risks," said Hoa.
In this regard, Mr. Vu Thanh Thang, Senior Director of Artificial Intelligence at SCS Company, said that for products with a high impact on the community, such as ChatGPT, it is necessary for management agencies to start studying the positive and negative effects on users. measures to promote the positive and minimize the negative.
"In my opinion, ChatGPT is not intended for children at this time. ChatGPT users should resist false information and only refer to general knowledge," said Thang.
Speaking about the ethical issues of artificial intelligence in general and ChatGPT in particular, Microsoft Vietnam Deputy General Manager Phung Viet Thang said that the responsible and controlled use of technology is not a new issue. Big tech companies definitely have to make commitments if they want to ensure their success with hundreds of millions of users worldwide.
These commitments cover a number of aspects, such as data security, the protection of personal data or the failure to provide information that could harm an individual. These are the basic obligations of a technology company when it makes devices.
"ChatGPT should be considered a virtual assistant. If we consider a device as an assistant, we will no longer see the risks. We can develop ourselves to be better than our assistant, we can teach the virtual assistant to follow the things we want, so we will be much better at supporting the users of the product," said Thang.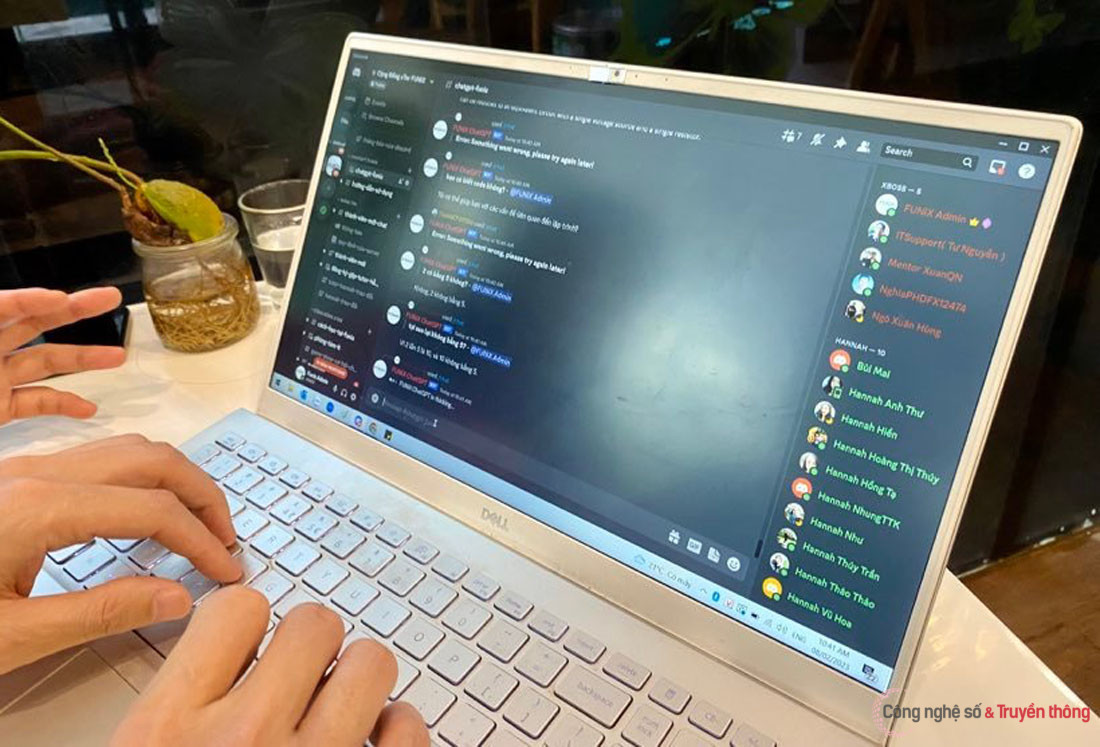 Mr. Vu The Binh, Vice President, Secretary General of the Vietnam Internet Association (VIA), said that the desire for ChatGPT is a good signal for state administrations to pay attention and approach appropriately to prepare management policies and promote development.
"We believe that state administrations regularly update the situation and make adequate preparations for the change, the introduction of breakthrough technology tools and services that come from outside Vietnam," Binh said.
In fact, the Ministry of Information and Communications has considered promoting and managing AI applications in Vietnam.
In the AI ​​Application Development Strategy to 2030 released in mid-December 2022, the Ministry of Information and Communications tasked the Information and Communications Strategy Institute to research and propose mechanisms and policies for artificial intelligence to promote development while minimizing the use and deployment of artificial intelligence. emerging risks. products in Vietnam.
Regarding the education sector, Deputy Minister of Education and Training Hoang Minh Son said it is too early to talk about whether to restrict or encourage ChatGPT in education. The Ministry of Education and Training held a seminar on ChatGPT on February 13 to collect the opinions of experts on ChatGPT and AI in order to formulate appropriate policies.
NCS Company CTO Vu Ngoc Son said it takes time to assess the impact of any new technology on society. Vietnam had cyber laws that basically cover issues in the cyber environment.
"At this point, we can just watch and wait to see how AI helps and affects people's lives before we have to worry about how to control it," Son said.
From the point of view of an educational institution implementing ChatGPT, the CEO of the FUNiX online university, Le Minh Duc, emphasized: "Instead of controlling young people, let's educate them, create conditions so that they get the most favorable conditions possible, use ChatGPT in the most effective way. beat".
Technology expert Ta Quang Thai said that we should not ban or control AI tools, but change and adapt to the presence of AI in everyday life. In addition to making it possible for everyone to access AI, he also suggested that users should be trained and guided to avoid fraud related to the use of AI.
Van Anh – Trong Dat