"My friend tempting me led to a life-changing experience"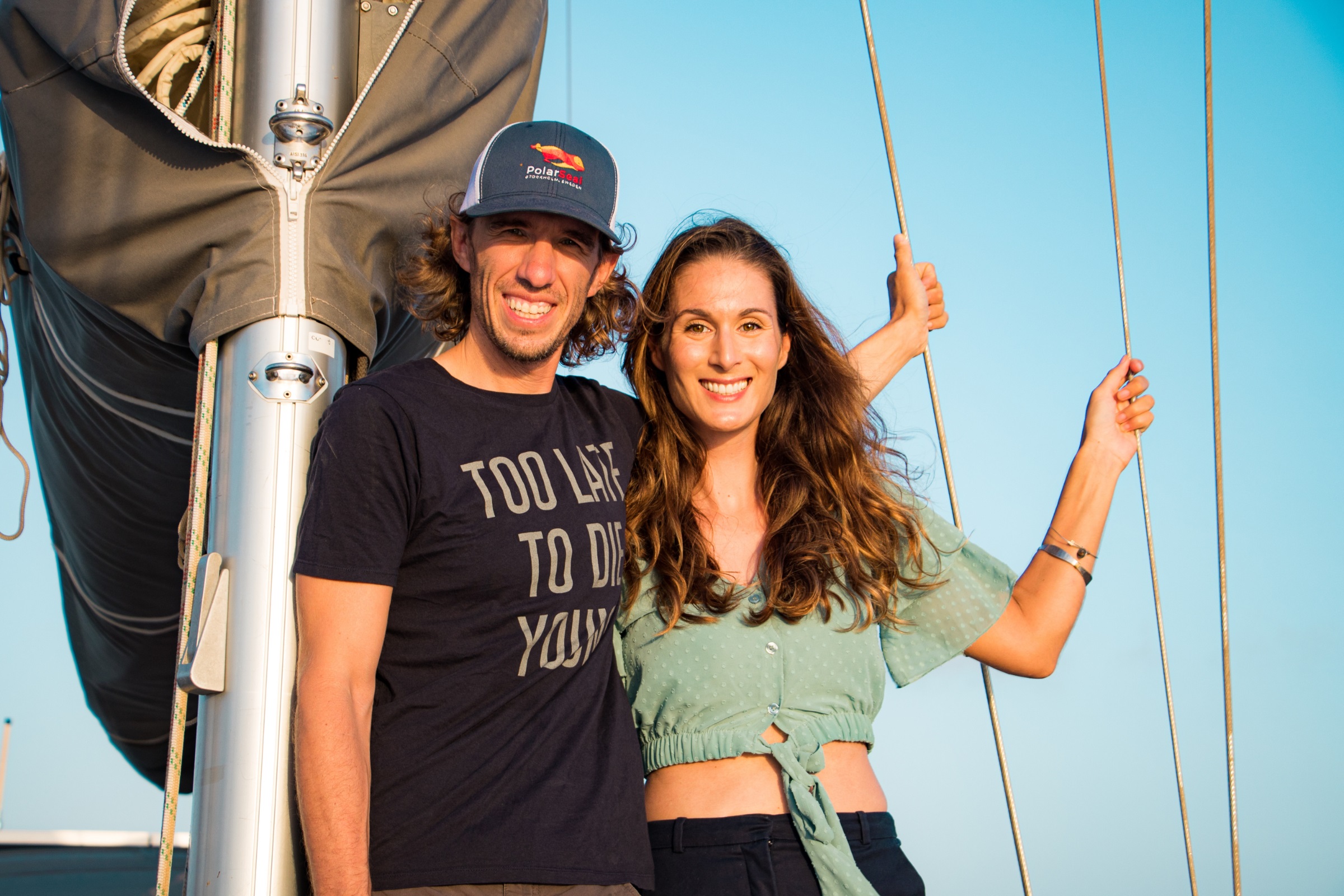 When I was 25, I had a pretty big burnout.
After graduating from French college in 2008, I started my career in communications and marketing. When I entered the job market there were very few opportunities in my field, so I moved to Sweden where there were more and the quality of life was fantastic.
From there, my career took a turn and I ended up working for startups, first as a project manager for large clients and later in sales. Not the career I envisioned. After six years in this industry, I am exhausted. It seemed like the wrong way to start a career.
Despite my high-pressure roles, my financial situation was terrible. They didn't pay well and I had $30,000 in student debt and was spending a third of my income paying it off. I didn't have money to buy a plane ticket, so I rarely went home to France.
I always knew I wanted to travel. In my younger years, I imagined that my work would allow me to see the world. I thought I was going to be a flight attendant, but I realized I would be better off as a passenger, so I focused on finding a job to finance my trip.
Around the same time as my career was burning out, I was dumped by a friend in a very difficult way. I had been with this guy for about a year and we decided that I would move into his apartment and rent out mine.
But he must have had a change of heart; disappeared a month later. He was completely possessed, completely insane.
I think she went back to her parents' house for a while, but every time I came home, someone was in there packing my stuff into bags. It was terrible, but I realized that losing a relationship is not a great loss; I felt like I had dodged a bullet.
So I went out for ice cream and scrolled through some dating apps and that's how I met Ryan. I noticed your profile right away. He was wearing a Teenage Mutant Ninja Turtle costume, which I thought was really funny.
One thing Swedish men I've met lack is the ability to laugh at themselves, but this guy seemed to have a sense of humor. We met and really hit it off. I joke now that he was my rebound.
Ryan is a very adventurous and athletic person. He was a mountaineer at the time and a week after we met he visited Greenland to do some polar survival training.
And he was only a few months away from going to Nepal to climb Cho Oyu, the sixth highest mountain in the world. He was also training for an ultramarathon – we were both big endurance athletes at the time.
But on one of the 30 kilometers before the marathon, he met a Canada goose and her babies. Thinking it was attacking her babies, the goose flew at Ryan, who ran off and slipped in a mud puddle, dislocating and breaking his shoulder.
He had to undergo major shoulder reconstruction surgery and was very depressed until one day he was browsing the internet and found this article about a married couple from our time who quit their jobs, bought a boat and sailed around the world.
Ryan sent the link like any other article or funny video, but I immediately asked him if he was serious. I knew I wanted to do this. We started talking about it more and more and finally decided to go for it.
We had only been going for two months at the time and knew nothing about sailing – my friends laughed at me so much when I told them our plans.
About a year after making our first decision, we took a two-week sailing course and committed to buying a boat. We spent two years sailing in Sweden, during which time we started creating individual freelance businesses, quitting our jobs altogether. I did social media marketing while Ryan worked as a consultant.
By 2018, we had built our new careers and had enough savings to sail around the world for six months. Ryan was very nervous at first, but I was ready. Yes, the risk was huge, but we were young and I knew there was plenty of adventure ahead of us.
Before we started, Ryan and I lived on two incomes with no kids. I was making about $5,000 a month and Ryan was making $7,000. At this stage, I sold my apartment and moved in with Ryan, so we were able to save quite a bit of money.
At that point we had about $50,000 in savings, but that disappeared very quickly in equipment and boat expenses. During our first year at sea, we learned to live with much less.
Right now, the two of us spend around $3,500 a month because that's what we can afford, but we know a lot of people who cruise the world on different budgets. You can spend $1,000 a month if you really want to, or much more. It really depends on what kind of boat you have, your destination and the type of sailing you do.
Financially, living on a boat is unstable because it is difficult to plan your expenses depending on where you are and the condition of the boat. A breakdown on the boat could mean a $3,000 bill, so we always need to keep some money for repairs.
Since launching, we've traveled the Mediterranean from Scotland to Portugal and Spain, then across the Atlantic to the Caribbean, back to Europe and back to the US.
What makes living and traveling on a boat really special is that wherever you go, you'll live like a local. When you travel by plane, you usually book a ticket, arrive at an airport, take a taxi to your accommodation, and stay in that area.
But when you're on a boat, you get to explore more sides of the same place, and you end up having the same needs as a local; you go to the supermarket, the shop, the dentist or the doctor.
For me, this is the richest part of this experience and what keeps us going.
The biggest lesson I learned is that no matter where you come from or what your socioeconomic background is, we are all looking for the same thing. We all want security, we all want work. We all want our families to be safe.
Ryan and I always try to remember that and be as open and inclusive as possible.
Sophie Darsy lives full time on a 40 meter yacht with her partner Ryan. They run the Ryan and Sophie Sailing YouTube channel.
All views expressed in the article are the author's own.
As he told Newsweek's My Turn co-editor Monica Greep.
Do you have a unique experience or personal story to share? Email the My Turn team at [email protected]