Microsoft brings Outlook for Mac free from the App Store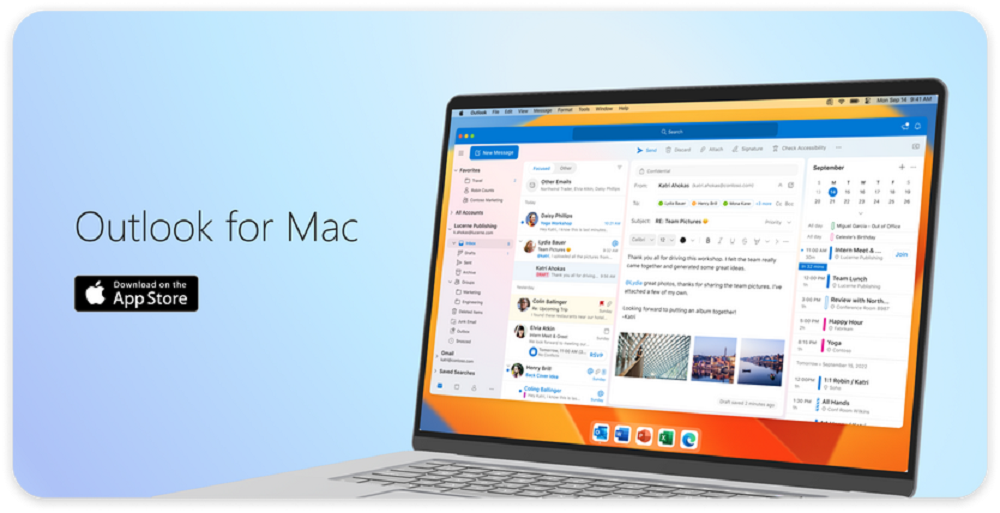 Microsoft announced that consumers can use Outlook on macOS for free without a Microsoft 365 subscription or license. Mac users can now add Outlook.com, Gmail, iCloud, Yahoo! or IMAP accounts in macOS Outlook.
The Redmond, Wash.-based tech giant says the new Outlook for Mac app complements Outlook for iOS — giving people a consistent, reliable and efficient experience that brings the best-in-class Outlook experience to the Apple ecosystem that so many people love.
With Outlook, users get a modern and native application designed and optimized for macOS. The new Outlook is optimized for Apple Silicon, which the company says boasts blazing performance and faster sync speeds than previous versions.
According to Microsoft, Outlook makes it easy to manage your days, categorize emails, read newsletters, accept invitations, and more. One of Outlook's strengths is that it helps users manage multiple accounts in a single application. Microsoft supports most personal email providers and provides features such as viewing all inboxes at once and all-inbox searches to make managing multiple email accounts a breeze. When users sign in to Outlook with a personal email account, they get enterprise-grade security and a secure login to authenticate and protect their identity.
More Outlook for Mac features coming soon
To help users keep track of their email and calendar while using other apps, they can view their agenda with a widget and see reminders in Notification Center. Microsoft says it's working on previewing upcoming calendar events in the menu bar.
The company is also working on a new Handoff feature where users can pick up where they left off between iOS and Mac devices.
New Outlook profiles (coming soon) will allow users to link their email accounts to Apple's Focus experience. With Outlook profiles, users don't receive unwanted notifications at the wrong time, so they can stay focused on important work emails without being distracted by their personal emails. For those with multiple accounts, the All Accounts view allows users to manage all their mailboxes at once without having to switch back and forth.
Outlook offers several ways to keep important emails front and center. Focused Inbox automatically sorts important messages from unimportant messages so users can easily find them with a switch above the message list, and frequently used folders can be added to Favorites for easy access. Outlook also gives users the ability to prioritize messages as they wish. Users can pin messages to their inbox to keep them at the top, or snooze non-urgent messages. Categories and designation are also available.
Microsoft says there's still a lot of work to be done as it rebuilds Outlook for Mac from the ground up. It hopes to make it faster, more reliable, and provide a better Outlook experience for everyone.
The native Outlook for Mac app is now available in the App Store.