Idaho murders: Sealed search warrants show what cops want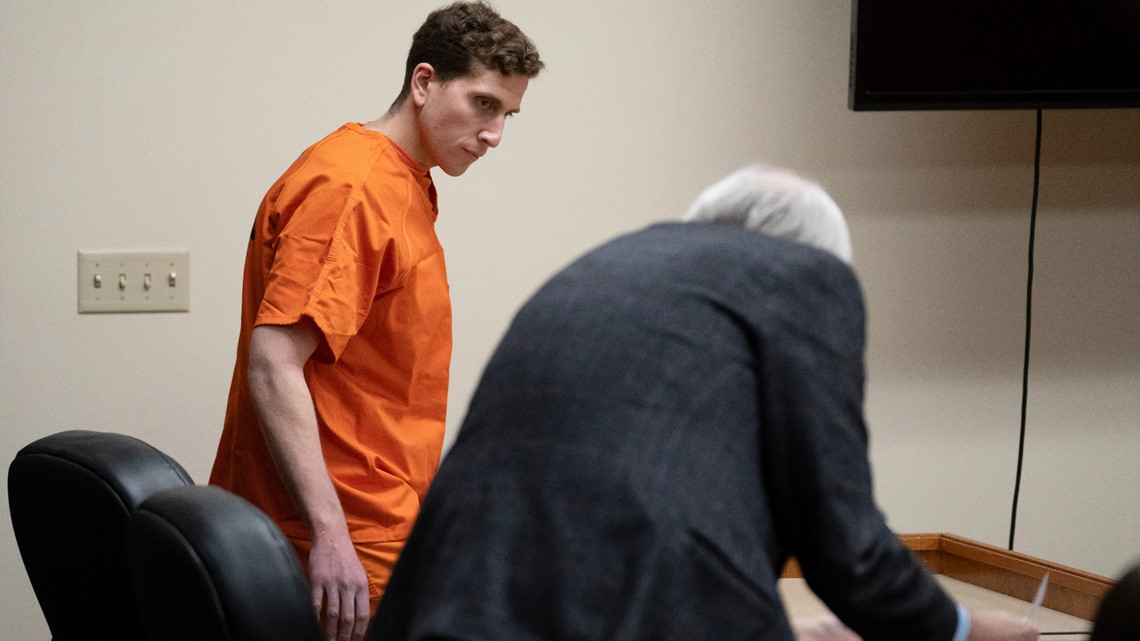 MOSCOW, Idaho – About 60 search warrants were issued last week requiring several companies to hand over information related to the case against Bryan Kohberger, who is accused of killing four University of Idaho students.
The warrants were filed in the months after the murders, but a judge last week signed an order that parts of the warrants be redacted and made public.
Kohberger, a former Washington State University criminology student, is charged with first-degree murder in the deaths of Kaylee Goncalves, Madison Mogen, Xana Kernodle and Ethan Chapin — who were found stabbed to death in an off-campus Moscow home. November 13, 2022 in Idaho. According to court records, police found DNA on a knife sheath left at the scene that matched Kohberger's DNA. He was later arrested at his family home in Pennsylvania in December 2022 and extradited to the Latah County Jail, where he remains pending a June 26 preliminary hearing.
Prosecutors have yet to say what they believe may be behind the murders, but the sealed and executed search warrants offer insight into what police are looking for to prosecute their suspect.
What the warranty tickets cover:
Amazon (Sale January 1, 2022 – KA-BAR USMC Combat Knife Sheath and/or KA-BAR Full Size Straight Edge Knife)
American Express, Discover, Idaho Central Credit Union, Umpqua Bank, Wells Fargo, Potlatch No. 1 Financial Credit Union (requests financial records from victims)
Apple iCloud accounts from victims
AT&T, Verizon Wireless, T-Mobile, Inland Cellular
Blue Ridge Knives
KA-BAR Knives Inc.
Wi-Fi company
Dropbox
eBay
DoorDash
Google, Yahoo
Meta (requests all privacy information, all Facebook and Instagram posts, contact details, IP addresses, etc. from victims and their activities between August 1, 2022 and November 19, 2022)
tinder
Paypal / Venmo (from the victims, with three other names cut off)
Reddit (with IDs associated with Kaylee Goncalves)
Walmart (Sale January 1, 2022 – KA-BAR USMC Combat Knife Sheath and/or KA-BAR Full Size Straight Edge Knife)
Yik Yak report on Bryan Kohberger
UPS (any video or footage stored on delivery vans between November 6, 2022 and November 14, 2022)
Moscow / Coeur D'alene Forensic Laboratories (a warrant for Bryan Kohberger's phone and communications)
Check out more coverage of this story
Ongoing coverage of the University of Idaho investigation can be found on our site YouTube playlist: