How do you know that the person you love doesn't want you, they just want your help | Larry Michel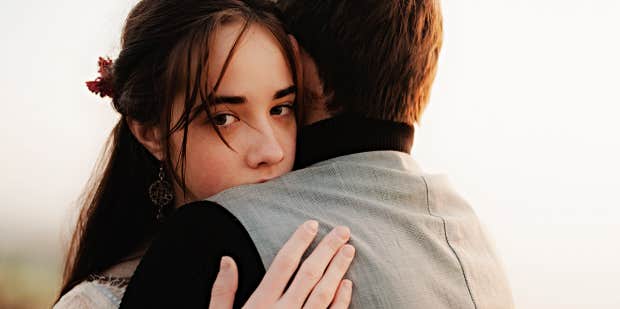 There are many conditions and definitions attached to love and many behaviors.
But let's put the concept of love aside for the moment.
I'm not saying love isn't important. It simply does not help answer the question at hand here.
How do you know if the guy you're dating or in love with feels the same way about you – or is he using you for security or to be taken care of?
The answer to this question comes from examining the specific behaviors that are important to you.
How do you know for sure that these behaviors are what they appear to be? Is it manufactured for a special purpose?
Does your husband want you or just your help?
The question behind the question is: Who are you to this person and who are they to you?
It's about wants, needs and desires – not love
Remember, this is not about love. This question is about specific wants, needs, and desires.
For example, many years ago I was in a relationship where I cared deeply for my partner. I saw so many incredible qualities that inspired and drew me to this amazing woman.
I went through significant changes with my business, how I wanted to present myself as a teacher and therapist, and I became clear about how committed I am to the critical range of tasks that arise on a daily basis.
It was difficult to clarify all these things alone.
I've had mentors and a few coaches, but nothing compared to the quality of insight and feedback I received from the woman who knows me best. To say I asked for your help is an understatement. His presence and insights were life-changing and life-affirming.
To be perfectly honest, as in the title of the article: "I wanted to ask for help".
Did I want him too, and what does that question really mean?
What does it mean to "want" someone?
Did that mean I wanted to be his partner? Did I want to travel the world with him? Did I want to start a family with him?
Did I want us to be next to each other? Did I want us to exercise, dance and explore together?
I know that I also really wanted to help him in his own endeavors.
Did you know all this? Yes, because we talked about these things and communicated in the same style, so it was always clear between us.
Are all these things a priority for me? They were important, but not important enough to me at the time than they were to him, so we eventually parted ways and headed independently in the direction we most needed and desired.
It wasn't an easy transition, but we both understood why and it allowed us to break up while remaining very close and caring friends.
Do you listen when he says what he wants? Are you aware of your own?
Like I said, it wasn't a simple disconnect, but it could have been much more difficult. We could have lacked the tools to discover our true needs and desires. And we all need to do this with our partners.
That starts with good communication.
Not all couples communicate in the same way. And not all men and women express their appreciation or even demand in the same way.
These last two sentences are critical to full understanding.
Therefore, before you can answer the questions of whether a man wants you or just your help, you need to make sure that you ask questions and listen to the answers, not according to the way you want to hear them, but according to the actual meaning of the word . how does he communicate with you?
Types of communication
For example, the Genetic Energy Institute identifies two different communication styles: structural and figurative.
The structural style bases the understanding of the communication on the exact words used. Figurative style is more emotional and listens to emotions to justify the truth or importance of what is being said.
If you and your partner use different communication styles, chances are one of you is telling you how valuable and important your partner is to you – but your partner doesn't hear, feel or understand.
Next, we need to understand the behavior of our partners.
Does he respect you?
If your man is constantly asking for your help and never showing you appreciation or how important you are to him, then you may have a really big problem.
But what if you judge his responses and actions towards you based on how you would show him or how you would like those behaviors to be demonstrated? That's when it would be good to read The Queen's Code written by Alison Armstrong.
It makes it very clear that men and women can express their desires and appreciation in very different ways.
Your man may do a lot of things to show his desire and appreciation for you in his life, aside from helping him.
And it's also very possible that he's also done these things for you that you never recognized and didn't show your appreciation for, causing him to stop doing the things he thought you wanted or needed.
And you wonder if he really wants you.
Related stories from YourTango:
really "want" you?
Before you can ever know if he wants you or just your help, you must first define what "want" means to you.
Like the word love, it has infinite meanings, so using this word to define the quality of your relationship will always set you up for failure.
You need to know how he feels, looks, sounds and behaves with you.
Then you have to decide how important these feelings, circumstances and characteristics are to you.
Then you need to let your man know all of this while being absolutely sure that you have communicated all of this so that he understands and you can be sure that you have spoken or shown this understanding.
Know when to cut ties
Again, these three steps will help you know if your romantic partner is only in it for their own, selfish or co-dependent goals, or if they are truly committed to the relationship wholeheartedly:
Define the word "want" together so you're on the same page
Communicate clearly, honestly and vulnerably.
Identify the behaviors you want and learn how the man displays them in his own way.
If you don't do these three things, you're really only in a relationship with yourself and hoping that a man will come along who can simply support you.
You are not there to grow and expand as a couple, with a shared vision and understanding that your behavior, personality, and direction may change individually.
Finally, if you've done all of these things and he just wants you to help him and doesn't want to build a future or contribute to a relationship together, then the answer is easy, it's time to think about romantic options.
Larry Michel is the founder of the Genetic Energy Institute and a relationship recovery counselor who helps individuals and couples discover the deepest influences that make their relationships flourish.