Hi, please write me already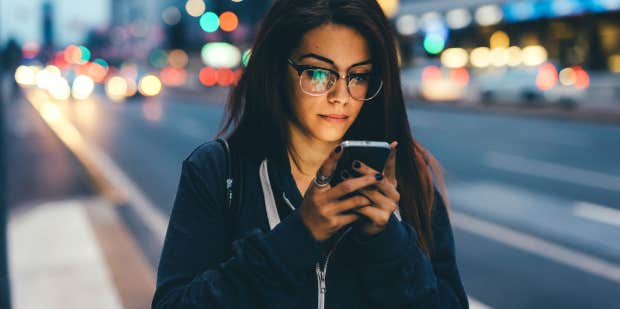 By Skylar Jones
hey
Oh, look at me, "hey" this time! I wanted to reach out and talk to you.
How are you? I hang out there; you know, the work is great. Things are going well at school, I'm mostly enjoying life.
There's only one thing here: I miss you like crazy.
I didn't know you could miss someone so much. It's unlike anything I've ever felt.
Little did I know that I would find myself thinking about you, wanting to hear your voice, and laughing at a stupid joke with you.
I was sitting in my car the other day and I thought of you and I was sitting there sighing and thinking, "Holy shit, I miss them so much." And it was a feeling I can't begin to describe; it's like a piece of myself is missing from my heart and i don't know what to do with it.
And I know you probably miss me, I know life is crazy and things get in the way, but this separation is driving me crazy. And to some extent, I hope it drives you crazy too, because then I don't feel so crazy about missing you so much.
I feel like we are people who should always be involved in each other's lives, we came together at the perfect time, making the perfect impression of each other, and we took a step back from life and went our separate ways. and broke my heart.
But to some extent, I think we needed the separation to become our best selves.
And I mean, your absence pushed me in the direction I needed to go, and I appreciate that, but it still hurts that I don't get to see or talk to you nearly as much as I'd like.
I try to reach out for a text but I never get a response and it's annoying.
There's only so many times I can shoot a "hello" message before I want to jump on the phone and strangle you because the silence is driving me crazy.
There's no need to strain to say "hi" or send a smiley smile, at least I'll know I'm not an idiot if I say "hi", especially if we don't see each other often.
I really think we have a chance to make something work, but this silence makes me overthink things and I don't want to overthink.
I understand that no matter where life takes us, we'll always keep in touch and pick up where we left off, and you'll be by my side in a heartbeat when the sh*t really hits the fan.
But it would be nice to hear from you and see your efforts from time to time.
Related stories from YourTango:
I love you and I know you love me and we are infatuated with each other but please touch him.
The silence is driving me crazy and I don't know how long I can go without hearing from you before I really go crazy and it won't be pretty when that happens.
Come on, you idiot, pull yourself together.
Skylar Jones is an author who gives women a voice on the topics of heartbreak and relationships. For more information, visit his author profile on Unwritten.
This article originally appeared on Unwritten. Reprinted with permission of the author.