Federal Bank wants you to wait before bank visits, new campaigns move away from apps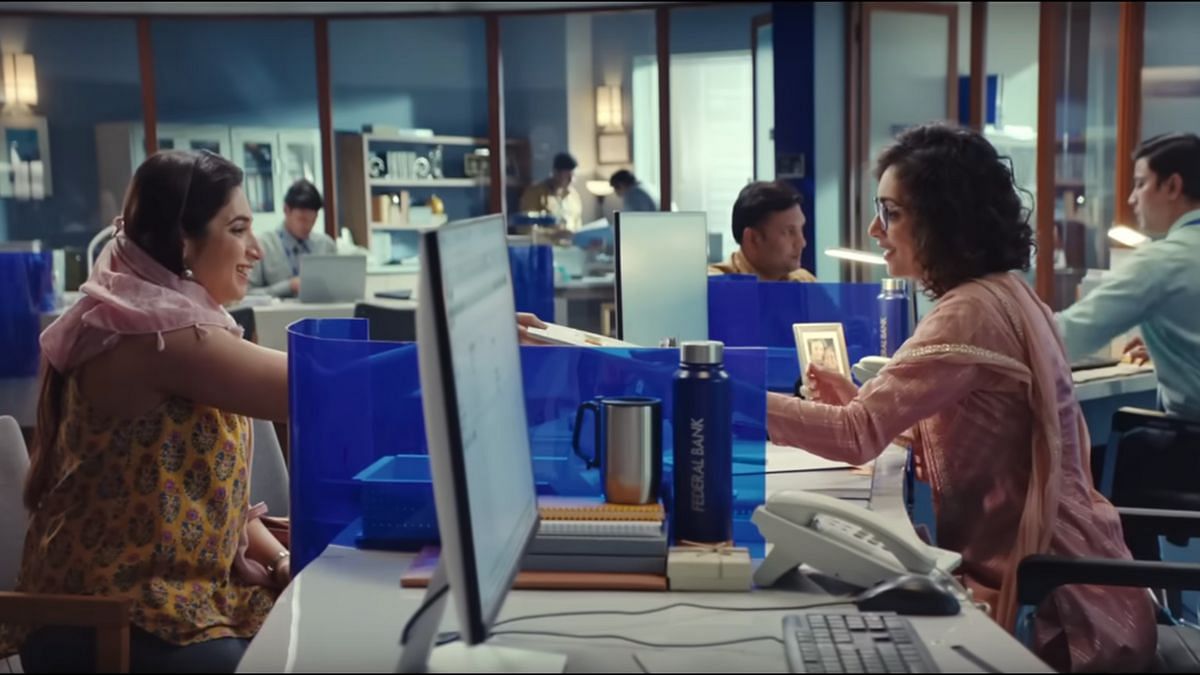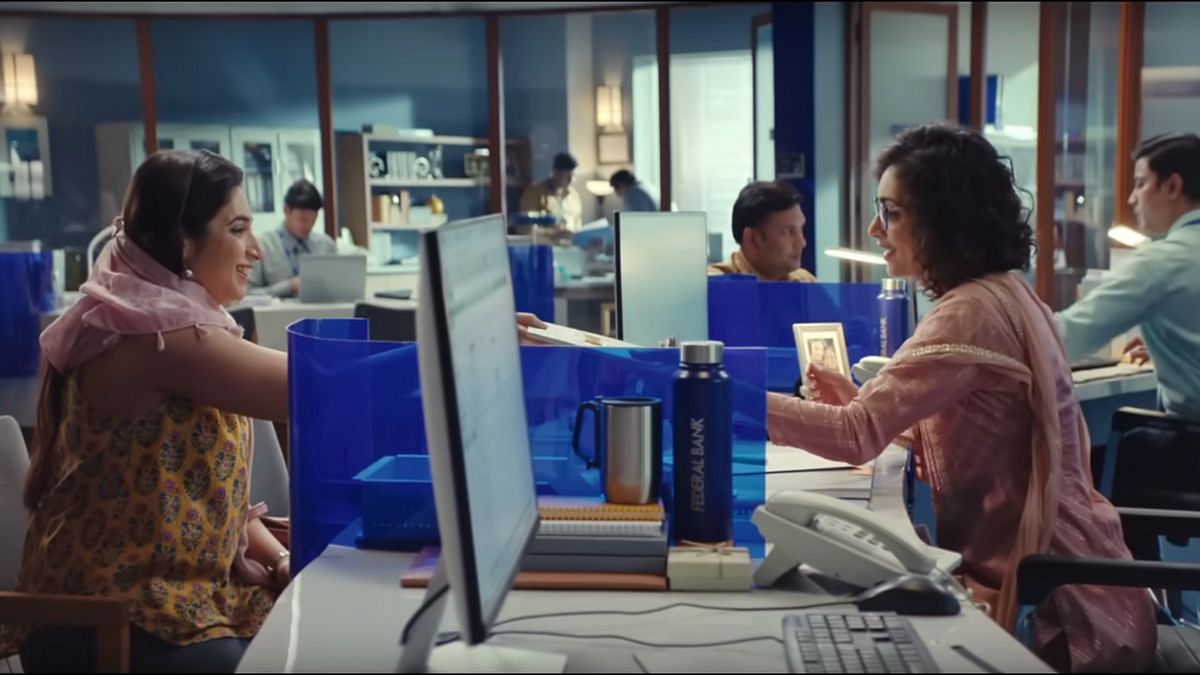 Tthe bank is the last place on Earth anyone wants to go. And the convenience of mobile apps has ensured that we don't have to go to our home branch again and stand in long lines waiting to print our passbooks. Even most banking ads focus on apps.
But the Federal Bank's new campaign Rishta Aap Se Hai Sirf App Se Nahi— turns this narrative upside down. The idea that digitization creates distance between people is not new, but even the most vocal critics of the digital age may not be able to positively influence bank visits.
In two 45-second TVCs, the bank says its staff have built long-term friendships with their customers and that will keep them coming back to brick and mortar buildings. This is despite the fact that all banking needs can be fulfilled with the push of a button. This indicates a high customer retention rate and attention to each and every customer.
At the same time, advertisements also effectively communicate the functionality of the application. This has progressed to the point where there is no need to go to the bank, which suggests that those who come, come because they want to.
The first shows a young boy being sent by his father to the bank to buy a passbook. The employee tells him that it can be done online, but his dad would still come into the bank because the app can't laugh at his dad's jokes.
The second shows a young woman. The cashier asks if you need anything, but you've already done everything on the app. He came all the way to invite the narrator to his wedding.
The ads don't talk about customer service or that these are the best banks to open an account with. They don't sell a product, they build a brand. Messaging fits seamlessly into their philosophy, with digital at the forefront and humanity at the center.
No one ever talks about the deep connections you've made with strangers who, funnily enough, know everything about us when we're sitting in front of them. From tellers to managers to relationship partners, banking professionals are often portrayed as well-wishers, never as friends. Federal Bank's ad stands out only by capitalizing on the insight that banking is becoming increasingly impersonal.
---
Read more: Honest, Instagram-worthy, Real – Lenskart Karan Johar's ads show you how to portray celebrities the right way
---
Focus on apps that aren't bad
Since the late 2010s, bank ads have focused on the wonders of their apps.
Axis Bank's 2016 campaign with Deepika Padukone is a good example of this wave. Padukone's assistant offers her sweets on the occasion of her daughter's birth. He notices a passbook and insists on going to the bank to settle it. Padukone immediately sends her home as she holds up her phone, which shows the app, and asks, "Why do you have to go to the bank to go to the bank?" Very good, informative ad.
State Bank of India's 'integrated digital banking platform', SBI Yono, has been hyped in a long-running campaign. Fun ads aimed at a younger demographic have done well. Their Passwords – You only need one; Lifestyle and banking Dono; Say YO to Life With YONO SBI – catchy. Slogans also have good recall value and are much more powerful and less clichéd than rishta sirf aap se hai, app se nahi.
App-centric campaigns aren't bad, and banks aren't wrong either. Storytelling is simply dead. Federal Bank's campaign brings in the emotional quotient without abandoning digital comfort. The ads feature the app, but it's about building lasting relationships.