The face of Star Wars Television has changed a lot since Chapter 1 of The Mandalorian was aired on November 12, 2019. Instantly in love with the stoic and mysterious bounty hunter Din Djarin (Pedro Pascal) and his cute little green friend Grogu, audiences have since seen Lucasfilm expand the Star Wars canon significantly, shining light on a number of new stories in the galaxy far, far away. Only in 2022 was the release of The Book of Boba Fett, Obi-Wan Kenobi, Tales of the Jediand breakout critical hit Andor.
RELATED: Best Star Wars TV Episodes of 2022
2023 looks even more packed, with five Star Wars shows confirmed to come to Disney+. The two-episode premiere of The Bad BatchSeason 2 was released on January 4, and a new episode arrives every Wednesday. As this thread on r/StarWars shows, with the expected return of fan-favorite characters along with the introduction of new, never-before-seen settings and eras, Star Wars in 2023 looks very exciting.
5/5

'Visions' – Volume 2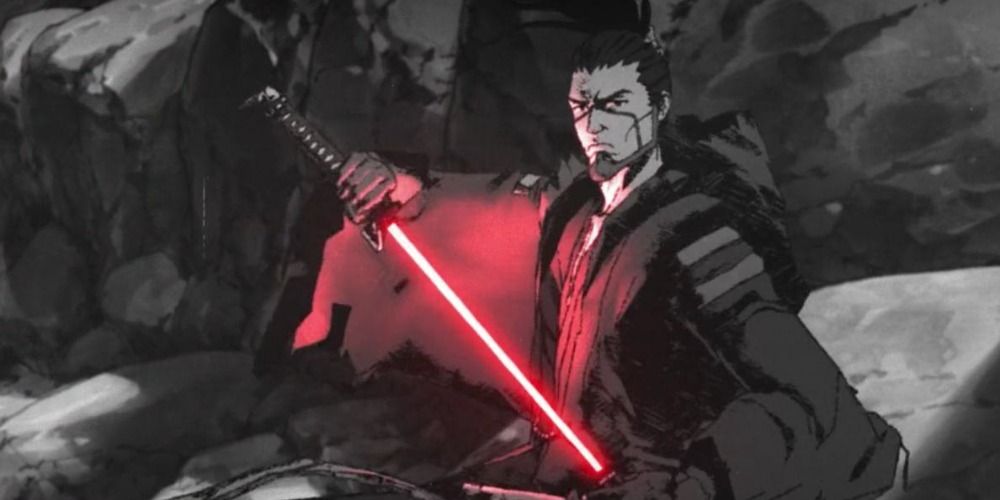 When volume 1 off Star Wars: Visions was released in September 2021, surprising audiences. The beautiful and unique anime shorts, produced by seven prominent Japanese animation studios, were regarded by fans as one of the biggest sleeper hits of the year. Since the series is not bound by canon, each studio was given almost total creative freedom, resulting in heartfelt stories that showcased new and exciting concepts while staying true to the underlying themes and vision. Star Wars. The show's opening scene, "The Duel," was even nominated for an Emmy.
The animated anthology series returns in Spring 2023 for Volume 2, this time expanding beyond Japan to upcoming animation studios worldwide. Teams from India, Ireland, Spain, Chile, France, South Africa and the USA have all been invited to showcase their creative input Star Wars in what executive producer James Waugh called a "global tour of some of the most interesting animation studios globally." Fans can also likely look forward to hearing some familiar voices in the English (dub or otherwise) voice cast, with Volume 1 drawing on the talents of Neil Patrick Harris,Simu Liu, Alison Brie, Temuera Morrison, Joseph Gordon-Levitt, Henry Golding, Lucy Liu, George Takei, and David Harboramong others.
4/5

'Skeleton Crew'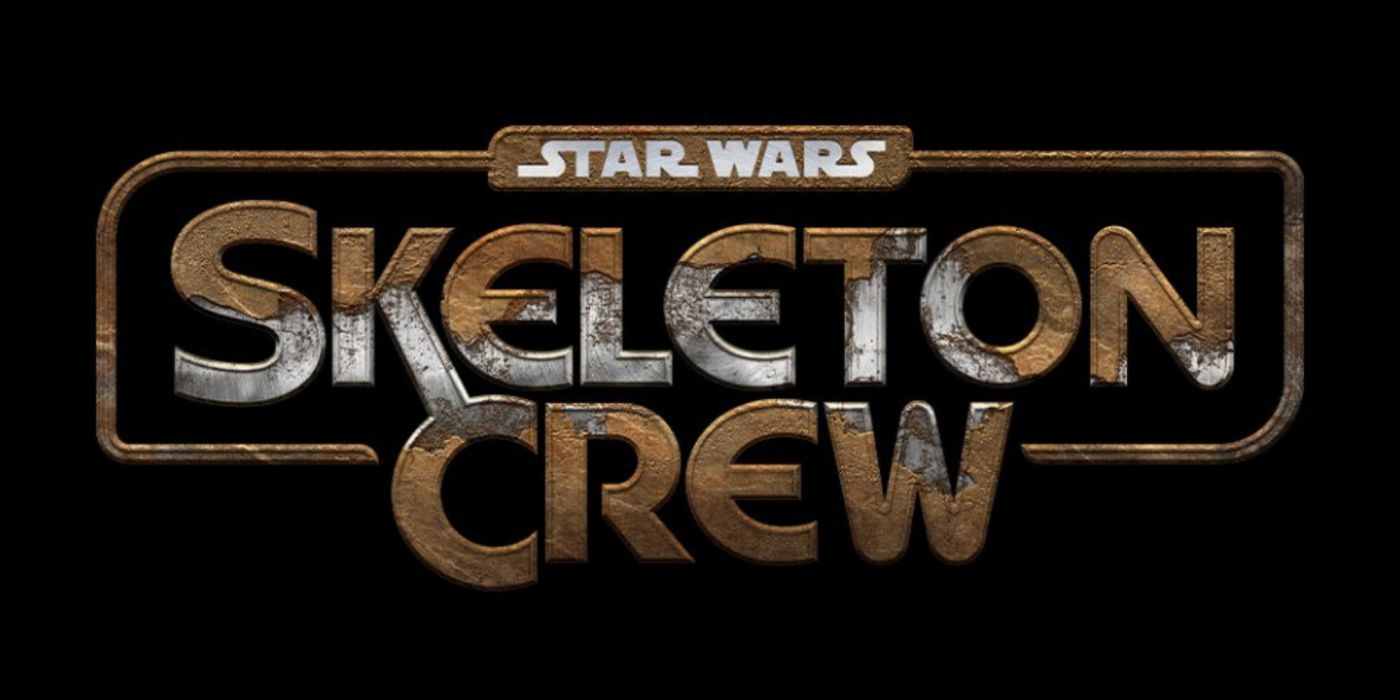 Star Wars: The Skeleton Crew is an upcoming project made by Spider-Man: No Way Home's Jon Watts and Christopher Ford and produced by Jon Favreau and Dave Filoni. Set after the events of Return of the Jedithe show will follow a group of kids from a backwater planet who get lost in the galaxy and have to find their way home. Fantastic animals' Jude Law was announced last year as manager. Skeleton crew has been described as a Star Wars take on classic 80s coming-of-age films such as The Goonies. Filming began in September 2022 and was scheduled to end in December 2022, suggesting a late 2023 release is likely.
While Skeleton crew is the least connected to existing stories of all the upcoming ones Star Wars shows, many fans consider this a positive. Especially in light of the success of Andorcan the show be a chance to see a truly original Star Wars story, unencumbered by existing lore or heavy-handed cameos. In fact, aside from some concept art, nothing has been revealed about Skeleton crew.
3/5

"The Bad Batch" – Season 2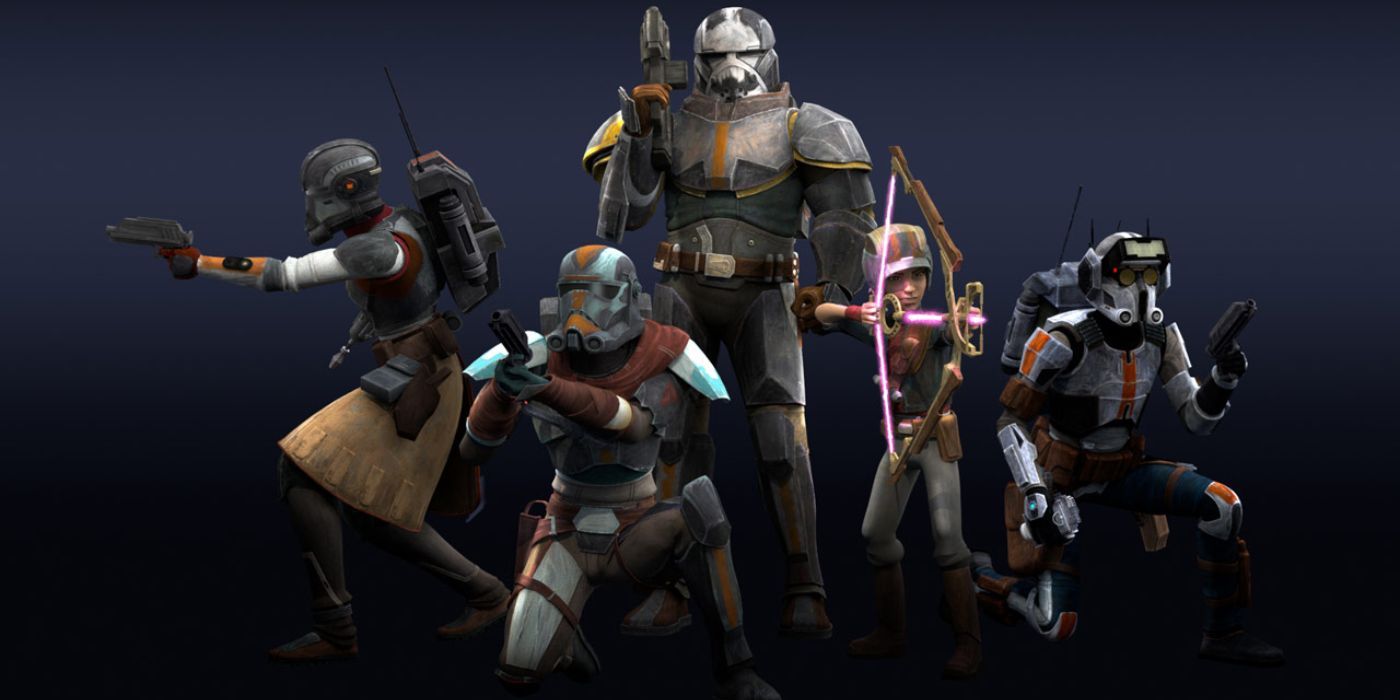 A more mature sequel and spin-off to the hugely popular animated series Star Wars: The Clone Wars, Star Wars: The Bad Batch charts the adventures of Clone Force 99, a group of five genetically modified elite clone troopers, also known as the Bad Batch. Created and developed by Dave Filoni, the show takes place after Revenge of the Sith and the events in order 66 but before A new hope. Season 1 saw the squad on the run from the fledgling Empire after rescuing a young female clone named Omega.
RELATED: 'Star Wars: The Clone Wars' Seasons Ranked
If the quality of animation and storytelling in season 1 of The Bad Batch is anything to go by, audiences should be in for a great season 2. Filoni's previous animated show, The Clone Wars and Star Wars: Rebels, only improved from season to season as they found their footing and better fleshed out characters. Also, The Bad batch located at a fascinating point i Star Wars timeline, with the clones offering a unique and new perspective on the Republic's transition into a tyrannical empire. The show is one for longtime fans, with Season 2 hinting at several iconic returns Star Wars characters, including Commander Cody (Dee Bradley Baker), surety Organa (Phil LaMarr), Emperor Palpatine (voiced by Ian McDiarmid), and even Wookie Jedi Padawan Gungi.
2/5

'Ahsoka'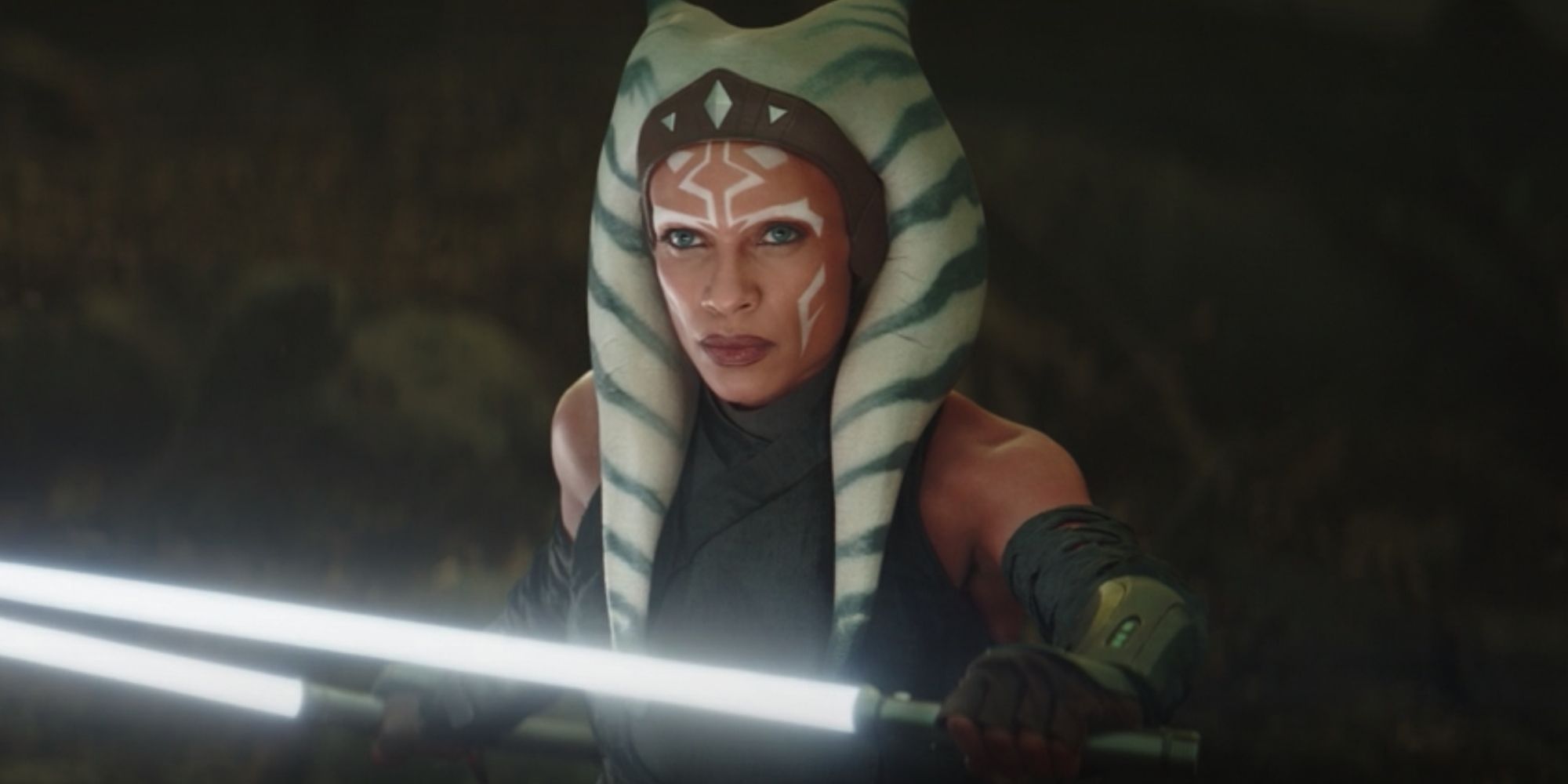 First introduced in the 2008 film Star Wars: The Clone Wars before becoming the main character of the TV series of the same name, Ahsoka Tano is one of the most beloved Star Wars the characters of the times. After her appearance as an older, wiser leader in Rebelsfans were delighted when it was revealed Rosario Dawson would take the character from animation to live-action in season 2 of the The Mandalorian. After a brief appearance in The Book of Boba Fett, it was confirmed that Dawson would return to the limited series Ahsoka, written, developed and executive produced by Dave Filoni. The series started production in May 2022 and will be launched on Disney+ sometime this year.
RELATED: 'Ahsoka': Release window, setting, plot, cast and everything we know so far
Confirmed to be a serialized series as opposed to one consisting of standalone adventures, Ahsoka is expected by fans to not only be the epic conclusion to the former Jedi's galaxy-spanning story, but also to conclude the fate of several beloved characters from Rebels. As hinted in her appearance in The Mandalorianseries will likely see Ahsoka search for Jedi Ezra Bridger and Imperial leader Grand Admiral Thrawn, who were dragged through hyperspace into the great unknown at the end of Rebels. Anticipation has risen even higher with the revelation that audiences will be seeing the live-action debut of several Rebels characters, including Sabine Wren (Natasha Liu Bordizzo) and Ezra Bridger (Eman Esfandi). If that wasn't enough, it has also been confirmed Hayden Christensen will appear in flashbacks in the show as Anakin Skywalker.
1/5

"The Mandalorian" – Season 3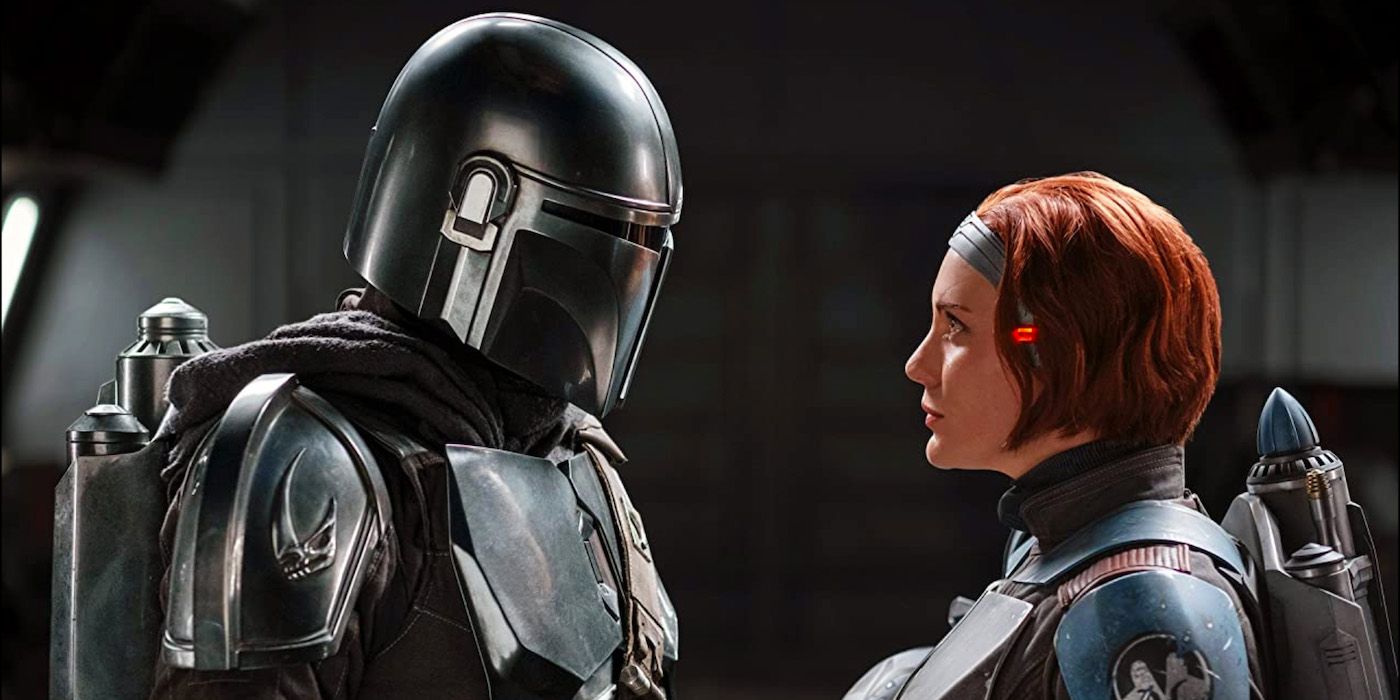 Jon Favreau's Emmy Award-winning space western starring Pedro Pascal as bounty hunter Din Djarin is back for a third season premiering March 1, 2023. While Season 2 of The Mandalorian saw Din's little green Jedi-adopted son Grogu walk off with Luke Skywalker (an aging Mark Hamill), it was revealed in The Book of Boba Fett that Grogu chose to abandon his Jedi training and return to a life with Din. It was also revealed that Din had been kicked out of his clan for removing his helmet.
With the excitement, originality and production quality of the first two seasons in mind, it's clear that The Mandalorian Season 3 is the most anticipated Star Wars the show will be released in 2023. The series regulars Carl Weathers and Giancarlo Esposito have both been confirmed to get back together Katee Sackhoff, who played Bo-Katan Kryze, the warrior sister of the former Queen of Mandalore. Indeed, it looks quite likely that Season 3 will finally take fans to Mandalore, the home world of the Mandalorians so far only seen in animation. It is also likely that a contest between Din and Bo-Katan for possession of the Dark Saber, the owner of which is said to be the rightful ruler of Mandalore.
CONTINUE READING: 10 questions to be answered in 'The Bad Batch' season two