Dating Apps in Nigeria: The Best Apps to Help You Find the One
Can't find the perfect partner near you? Well, you can find your soul mate on any of the many dating apps in Nigeria. These days, your man or woman may not necessarily come to you physically, because with the advancement of communication technology, love can be found anywhere on the Internet. Nigeria is an African country that is quickly embracing online dating, and many apps have been developed to make it easy for potential lovers to connect.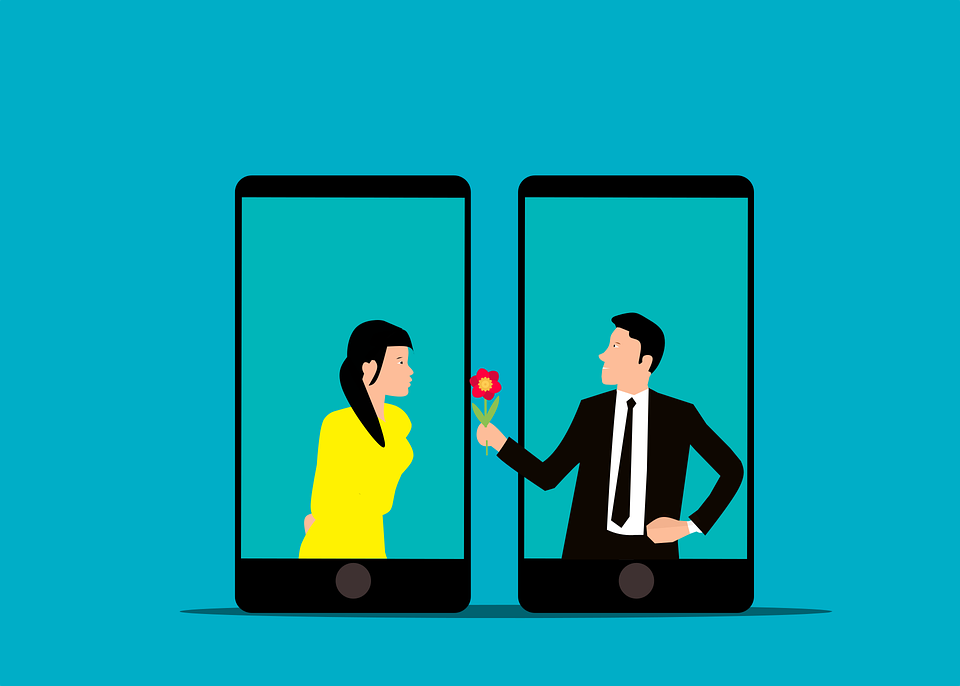 If you are busy and have less time to socialize, finding a partner can be a challenge. However, the situation is changing fast as many people in Nigeria are turning to dating apps to find their partners. Dating apps offer different features and you choose the best one according to your needs.
The best dating apps in Nigeria
As there is a growing need for dating apps for those looking for their better half, many apps have been developed and launched. However, not all apps will give you what you want, so you need to know which one is best. Here's a roundup of some of the best apps to consider.
Top dating apps in Nigeria
These dating apps offer the best dating services and are the most popular in Nigeria. It has been used for quite some time to connect partners locally and internationally.
The price
Ablot was developed by Samuel Ahn and released in January 2014. The social networking app can be downloaded and installed on Android and iOS devices.
It allows you to connect and communicate with people around the world through live chats and video chats. Interestingly, you don't have to worry about language barriers as it has a language translation feature that translates texts into a language that the other person understands.
Badoo
Badoo, owned by Bumble, is an online dating app developed by Andrey Andreev and launched in 2006. This is probably the best dating app in Nigeria. The location-based version of the app allows users to find partners in their location. For example, you can find a Badoo app version with features suitable for Nigerians.
Badoo is a popular dating app not only in Nigeria but worldwide. The BBC named it the world's most downloaded dating app in 2015.
tinder
Tinder is one of the most popular online dating and geosocial networking apps worldwide. It is region specific, so if you are looking for dating in Nigeria, you can find potential matches in the region. Tinder users have profiles that include their pictures, brief bios, and interests; therefore, after studying it, you can like it or not like it.
The apps were launched in September 2012 and are developed and owned by Match Group. In 2021, Tinder was the most downloaded dating app in the world, with approximately 6.5 million downloads per month.
Zoosk
This online dating app was founded in December 2007 by Alex Mehr and Shayan Zadeh. The app is available in over 25 languages ​​and allows you to connect with people in over 80 countries including Nigeria. The app is available for download on Android and iOS devices and currently has more than 65 million downloads. In addition to the app, Zoosk has a website version that you can access on desktop.
The best free dating apps in Nigeria
While some online dating apps are free, others can be downloaded for a fee. If you are looking for totally free Nigerian dating apps, here is the list of apps that you can choose from.
Sweet Encounter
The free online dating app connects you with more than 50 million users worldwide. Available on Google Play, Sweet Meet was launched in June 2015 and is gaining popularity in different regions of the world. You can browse through thousands of singles profiles in your location as you try to find what interests you.
Liqueur
Likero is developed by Stonecast Ventures and is free on Google Play with over 5 million downloads. Search thousands of nearby singles to chat, flirt and meet.
AfroIntroduction
This online dating site and app has been around since 2002 and connects millions of African singles in different regions of the world. It is one of the largest online dating apps for Africans with over 1 million downloads on Google Play. The app is developed by Cupid Media.
Truly African
TrulyAfrican is another popular African dating app with over 100k downloads on Google Play. Launched in 2009, the app-based platform has found and connected many people, helping them find love and friendship.
Mixture 2
This is a Nigerian dating app that was launched in 2006. Designed to make it easy for single Nigerians looking for love and relationships to find their partners online. Currently, the app is used in other parts of the world and has more than 30 million users.
OkCupid
OkCupid was developed by Match Group and launched in January 2004. Before joining the dating platform for free, you have to answer a series of questions that will help you find singles with similar interests. Even though it originated in the United States, it has become popular all over the world, including Nigeria.
Other dating apps in Nigeria you should try
There are many online dating apps in Nigeria and if you are looking for love online, you usually can't miss the one that suits your needs. Apart from the above, here is a list of dating apps that you should try.
I am happy
Olosho
Baddhia
Meet4U
DooDoo
Kismia
meet me
hi5
Mamba
iFlirts
Nigerian dating apps have redefined how people interact to find their soulmates or develop relationships. There is no geographic limit to finding a partner, as the apps offer different suitors in different regions. The above online dating apps are the most popular in Nigeria and bring together millions of people looking for love.
STATEMENT: This article is not sponsored by a third party. It is for general information purposes only and does not address individual circumstances. It is not a substitute for professional advice or assistance and should not be relied upon in making any decisions. Any action based on the information provided in this article is strictly at your own risk and responsibility!
READ ALSO: How to make your girlfriend laugh while chatting or texting
Legit.ng recently posted ways to make your girlfriend laugh. Ladies love people with a sense of humor, and if you can make a lady laugh, you're one step closer to winning her heart.
Chatting is one way for lovers to pass the time, and instead of doing it just for the sake of passing the time, it should be interesting, making both of them laugh and wanting to chat. Here are some tips to make your girlfriend laugh when you talk to her.
Source: Legit.ng