Bryce Dallas Howard to lead Disney+ 'Witch Mountain' series
Given how eagerly Team Disney is going through the archives to find shows and movies they own the rights to as fodder for new Disney+ output, it's surely only a matter of time before an annoying reboot of "Caravan of Courage: An Ewok Adventure" is proposed in a boardroom.
That day has not yet dawned, but Disney is planning a new version of the story that powered 1975's "Escape to Witch Mountain" with Bryce Dallas Howard, Isabel Gravitt, Levi Miller, Bianca "b" Norwood and Jackson Kelly on board as potential regulars.
We say "potential" at this point because right now it's only in the pilot stage.
Adapting Alexander Key's 1968 book, "Escape to Witch Mountain," they find two mysterious orphans who discover they have extraordinary powers and are hunted down by a scheming millionaire.
The 1975 film was followed by two sequels – 1978's "Return from Witch Mountain" and 1982's "Beyond Witch Mountain". In 1995, a TV movie recreated "Escape to Witch Mountain," and in 2009, "Race to Witch Mountain" starred Dwayne Johnson, AnnaSophia Robb, and Alexander Ludwig.
This new show, which has Travis Fickett and Terry Matalas writing as executive producers and Augustine Frizzell directing and producing the pilot, is described as a modern take on the story.
As for the basic plot? It supposedly follows two teenagers who develop strange abilities and discover that their sleepy suburb may not be as idyllic as it seems…
Gravitt will play Tia, who is said to be a straight-A student who is seen by her classmates as "perfect" even though she sees herself as flawed. Terrified of failure, she is plagued by nightmares and fears that her late father's schizophrenia is starting to show in her. Tia has "hallucinations" where people around her step outside their living bodies and express their deepest, darkest fears and desires and rages.
Howard, who has appearances in several Disney films under his belt but is better known to Disney+ audiences as the director of the 'Star Wars' series, will star in the pilot as Audrey, described as Tia's devoted and loving mother. Her husband died of a mental illness, and she tries to reassure a nervous Tia that she shows no signs of it after her father's dark spiral.
Miller will play Ben, a troubled teenager who makes ends meet by writing assignments for other students, but he has a hot temper and if he hits another student, he will be expelled. Ben is best friends with Corey, his colleague at the diner. He has recently made a disturbing discovery about himself; he can force others around him to move according to his will, and that's something that draws him inexplicably towards Tia.
Norwood will play Corey. Corey is said to be Ben's closest friend, an outsider with tattoos. Corey is a very mature teenager who comes across as older than they are. They are one step away from expulsion and put more emphasis on sounding like a My Chemical Romance song. Corey works at the local diner with Ben and is in his circle of trust, but doesn't appreciate it when he tries to act as their protector.
Kelly stars as Peter, Tia's closest male friend. Peter is lovesick when it comes to Tia, but she is oblivious to his charm, and equally oblivious to his devotion. But when Tia expresses her concerns about the seemingly impossible events around them, she learns that Peter's observant, cautious nature may be an asset in unraveling the mystery surrounding them.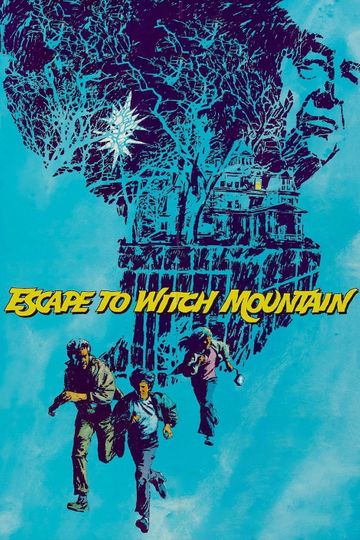 Escape to Witch Mountain
"Trapped in a world where they don't belong… they have one chance to escape!"
64
G1 h 37 minMarch 21, 1975