A new report has revealed the meta-designs for the decentralized social media app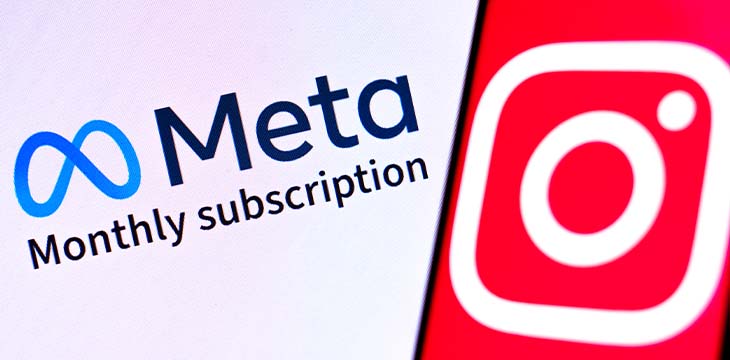 Social media giant Meta Platforms (NASDAQ: META ) is reportedly planning to launch a new social media site focused on decentralizing rival Twitter.
Dubbed P92, insiders say users will be able to access the platform using their Instagram credentials and will be interoperable with Mastodon. The app has been described as a text content app with microblogging features.
Although still in its early stages, Meta has begun substantive work on privacy concerns for the proposed social media platform, with data sharing between apps a focus. Adam Mosseri, head of Instagram, has been nominated to lead the development of the project as they race against time to launch the product.
"We are looking for an independent decentralized social network to share text updates. We believe that there is an opportunity to create a separate space where creators and public figures can share news related to their interests in a timely manner," said Meta's spokesperson in an e-mail.
In December 2022, Instagram launched the Notes feature, which allowed users to share updates using up to 60 characters and emoticons. There has been widespread speculation that the feature could be expanded to give Twitter some stiff competition, but Instagram has made it clear that this is slowing things down.
"The current plan is that the minimum viable product will certainly allow our users to broadcast messages on other servers," said an insider. "Our users may or may not be able to follow and view content from people on other servers."
Meta's shift toward a microblogging platform comes as Twitter faces a rough patch since Elon Musk took over the company. After waves of downgrades and sketchy updates, some users threatened to leave the platform in search of a suitable alternative, and Mastodon and Jack Dorsey's Bluesky emerged as worthy options.
Innovation at breakneck speed
Meta, formerly known as Facebook, has changed its name to align with its goals of exploring the metaverse and the virtual world. While the move raised several eyebrows, the company redoubled its efforts, sparking a wave of Big Tech companies entering virtual worlds.
The company also experimented with non-fungible tokens (NFTs) on Instagram for users to showcase their NFTs. Meta is teasing users with additional Web3 integrations such as augmented reality NFTs and has eliminated the need for gas fees for NFTs purchased on the platform.
The new push for Web3 technologies comes on the back of failed attempts at the Diem stablecoin project, which ran into fierce opposition from regulators.
Check out: Enabling the Real World Metaverse
width="562″ height="315″ frameborder="0″ allowfullscreen="allowfullscreen">
New to Bitcoin? Check out CoinGeek Bitcoin for beginners section, the ultimate resource guide to learning more about Bitcoin – as originally envisioned by Satoshi Nakamoto – and blockchain.