5 FinTech Apps That Help Women Achieve Financial Independence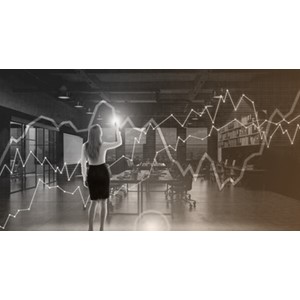 Written by Leandra Monteiro
Today
Basis
BNPL
Credit management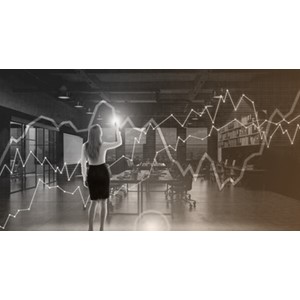 Financial independence is important for every individual, as it leads to financial security. However, the relationship between women and finance has always been questionable as it is assumed that women are not the best at managing money and that only men can take charge of finances. Women have historically faced financial inequality, making it difficult for them to make any money decisions.
Nevertheless, financial independence is extremely important for women, as it gives them the freedom to make their own decisions and achieve their own goals. Fortunately, many FinTech applications are helping women take control of their finances for a secure financial future.
FinTech applications aim to make financial management simpler and more efficient. They can help women track their spending, set a budget and save money. Additionally, these apps can help raise awareness for millennial women to move their money in the right direction.
Here are some FinTech apps that can help women make the best financial decisions:
Basis is India's first prepaid card app and a full-fledged financial services destination for women. Bridging the gap between knowledge and confidence to help women make informed financial decisions. Basis is designed and built for women to help them become financially secure. By providing all kinds of financial education and investment advice, Basis is ready to ensure financial security for women.
Before achieving full financial stability, many of us often need a little financial help. It can range from a large amount of money like 30,000 to start a business with a smaller amount of INR 500 for a last minute cash crunch. Fortunately, mPokket has us covered. This is an instant personal loan application that provides instant loans to women with minimal paperwork, anywhere, anytime. Also, mPokket can be a complete savior in terms of regular education expenses, which can help women achieve financial and educational stability.
PhonePe is a simple, fast and secure payment app that can help women pay anytime, anywhere. It can offer women an equal opportunity to accelerate their development by freeing up the flow of money and access to services. This is an app for every money. From paying shopping bills to buying gold to investing money and booking flights, PhonePe is an all-in-one FinTech app that provides reliable financial assistance to women.
Simpl is a mobile-first platform for credit payments that enables online retailers to build trusted relationships with their best customers. This platform empowers women to purchase products and services without worrying about last-minute cash crunches. This can lead to greater financial stability and also empower women traders to build trust with customers in every transaction. Simpl is an innovative FinTech application that can ensure that women have access to the resources they need.
ZestMoney
ZestMoney can be a big help when it comes to making expensive payments quickly. It enables Indian women with poor credit histories to make their lives more affordable through technology-driven solutions. ZestMoney's app uses mobile technology, digital banking and artificial intelligence to make life easier when it comes to instant payments. This is especially beneficial for single mothers, who can pay for products and services in installments without having to worry about interest. With ZestMoney, paying expensive bills can be a stress-free experience.
READ ALSO: Asset Management and Private Banking Systems Report, 2022 IV
Previous article
InsurTech Sure and FinTech Esusu collaborate on tenant insurance
Read more