3 Beginner-Friendly Investing Apps in Canada to Automate Your Finances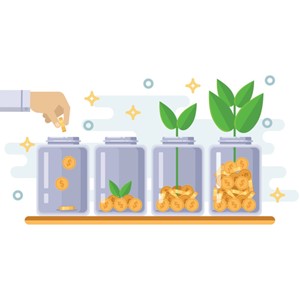 By Gloria Methri
Today
Canada
CoinSmart
Digital Personal Finance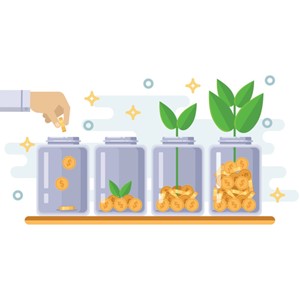 There are a variety of investment apps available to help investors of all ages and incomes automate their finances. The best application depends on an individual's needs, goals and investor experience.
Canadians have become interested in personal finance and want to make quick, everyday changes to their investment portfolios. There is a mobile app for that. Investment apps put the stock market in the palm of your hand.
It is a tool available to everyone, regardless of their individual needs. If you are a beginner and want to start your investment journey, here are 3 apps to put your money into the stock market.
Wealthsimple is a popular multi-platform investment, banking and trading company. Although it operates within Canada, its investment funds reach across borders as the platform operates through an app. There are no hidden fees. The only cost to users is the Management Expense Ratio (MER) which is 0.25% – 0.5%. This cost varies depending on the investment plan.
Coinsmart Canada is a crypto trading app for beginners and advanced users. With 16+ cryptocurrencies and professional trading tools, this app simplifies your investment experience. The app charges 1% for bank transfers and wire transfers, which can also be paid in crypto. Although there are many account funding options, CoinSmart offers a limited number of accepted cryptocurrencies. These include Dogecoin, Shiba Inu, Avalanche and more.
PocketSmith is a global leader in personal finance forecasting, originally designed as a personal budgeting mobile app. The beginner-friendly app integrates personal finance software with Cash Flow Forecast software. Together, all of these enable in-depth insight into forecasting future investments. Although users cannot directly invest in ETFs and crypto assets, they can connect such an app to PocketSmith to receive free investment advice.
READ ALSO: Asset Management and Private Banking Systems Report, 2022 IV
Previous article
ACI Worldwide partners with Security Bank to transform its real-time payments platform
Read more
Next article
HMBradley Inks Digital Banking with Thought Machine
Read more