The best home improvement apps are in high demand right now since the recent DIY boom. People have fallen in love with tidying up their homes and the popularity of YouTube tutorials has made it much easier. As a result, many have taken on home projects as small as assembling a new chair to full-scale home renovations. Home renovations are multi-faceted and usually more complicated than planned, so it's always a plus to have some extra help, whether it's from an app or a particularly good DIY neighbor.
Home renovation means a lot of stress. Sometimes the exact vision is impossible to achieve, or the measurements are off by an inch, which sets everything off. But technology has helped alleviate some of the frustrations associated with home renovations, thanks to some reliable and useful apps that can turn your house into a smart home or help with the building process. The best home improvement apps offer much-needed features like floor plan generation and color palette suggestions. They also offer convenience, such as allowing the user to directly purchase products or hire a professional through the apps themselves.
RELATED: 10 Tips for Protecting Your App Data
10
iScape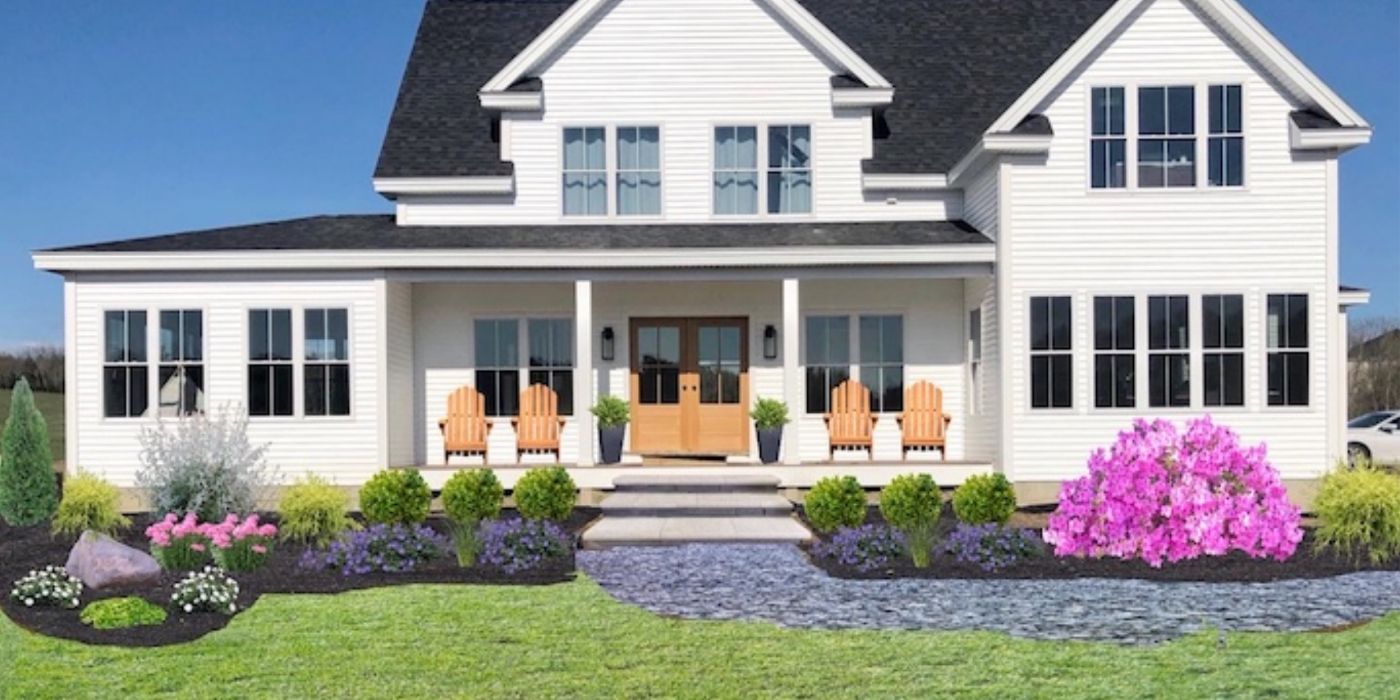 Available in the Apple App Store
For lawn-focused renovation projects, iScape enables users to make their landscaping dreams come true. Being able to display your landscaping plans digitally is great because it prevents you from wasting money, time, or resources on a design that ultimately won't work.
The ability to upload yard photos to the premium version of the app allows the designer to see realistic renderings and incorporate the renovator's wishes, knowing it will match the existing lawn. You can access 2D and 3D AR design tools with the TikTok Effect House in addition to the free version of the iScape app and set up DIYers.
9
Palette Cam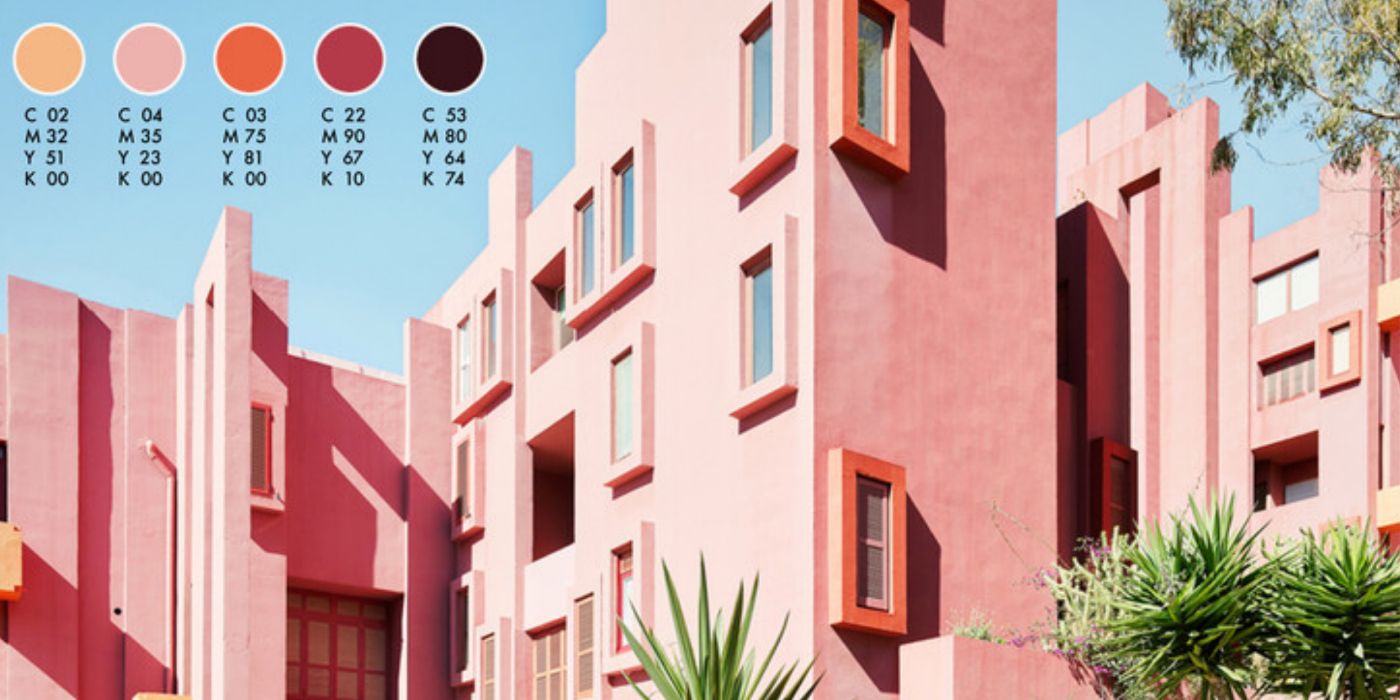 Available in the Apple App Store
Palette Cam helps users create color palettes. The app can extract colors from any photo to create a unique color scheme.
Creating custom color palettes based on the user's own photos can inspire home decor and interior design, reducing the chance of indecision or lack of design ideas – two major dislikes when renovating a home. If the beach is a haven for a home renovator, they can use the color palette of the beach to get suggestions that are completely in line with the desired mood. This app can also be used with the best drawing programs for artists.
RELATED: The 10 Best Games for Interior Design Lovers
8
Chair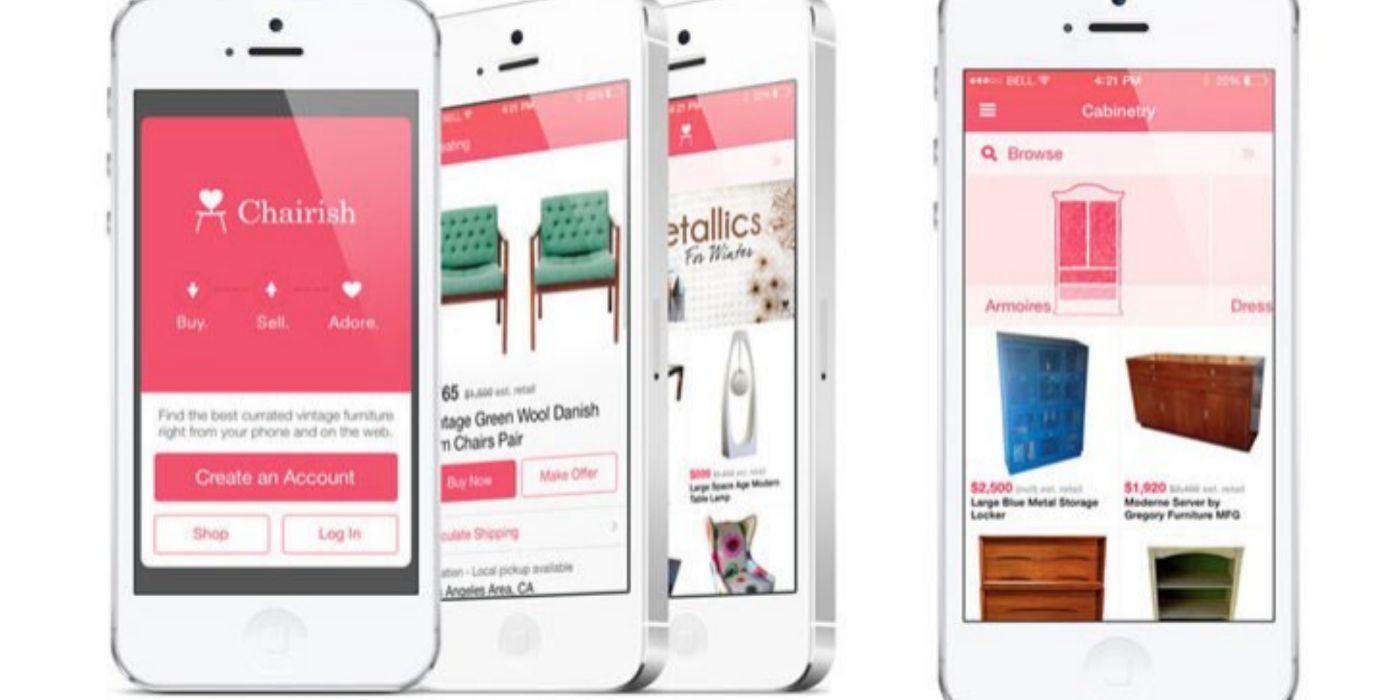 It is available on the Apple App Store and the Google Play Store
On Chairish, users can shop for antique and vintage home decor, furniture, and artwork. With second-hand pieces that are not only unique, but also eco-friendly (as shopping second-hand tends to be), Chairish customers can update their spaces with interesting visual elements to meet their design needs.
Eco-friendly yet stylish, these two features are currently in high demand, making Chairish's products even more attractive to home renovators. For those who like to reminisce about grandma's stuff and curiosities, this app is a phenomenal option because it has a higher quality version of yard sale type products, while still offering the right aesthetic. Take a picture of your new vintage pieces with the best retro photo apps to really live the nostalgic feeling.
7
ProjectColor by The Home Depot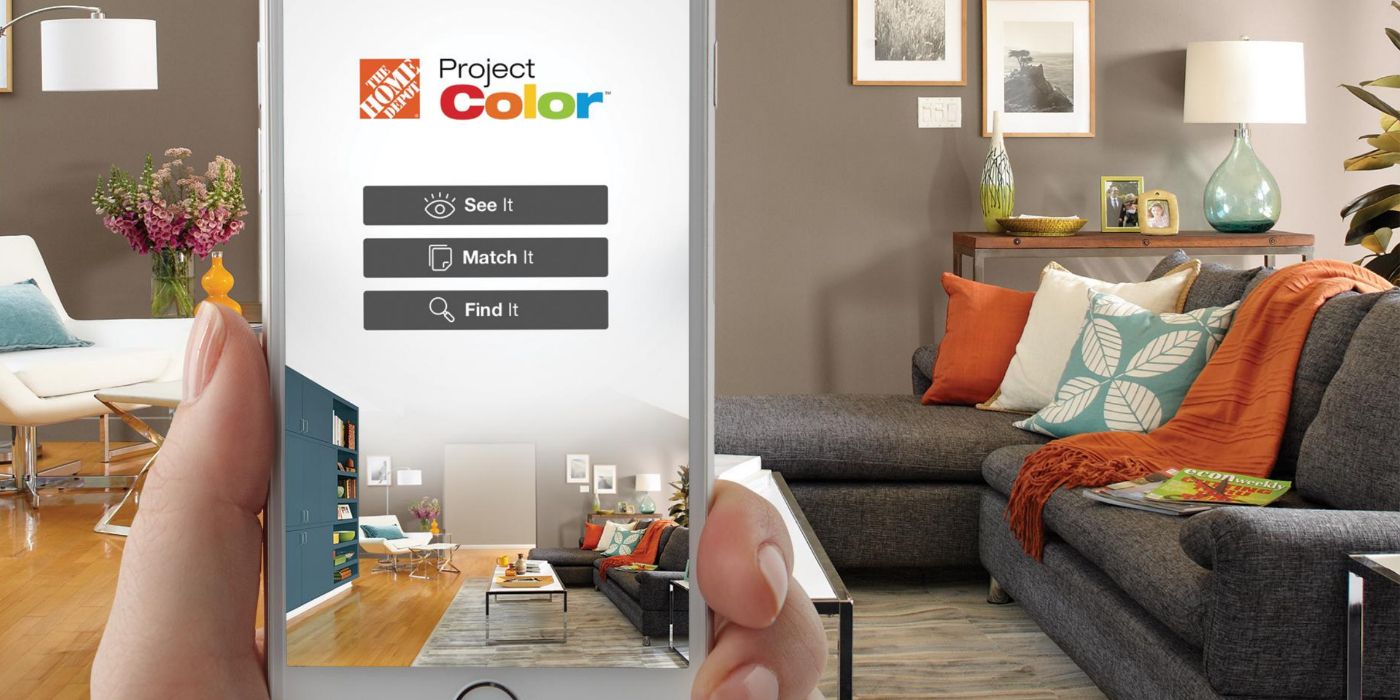 It is available on the Apple App Store and the Google Play Store
ProjectColor allows users to upload images of colors they like and generates paint swatches for options. This free app allows you to buy boxes/order real paint samples.
Tutorial videos educate users about everything related to home painting that many people usually don't know about in advance, thus avoiding painting problems. The fact that the application is free is also a plus, since the cost of home renovation, even painting a room, can quickly exceed the budget. Also, for those inexperienced in color theory, the suggestion of matching accent hues ensures that only the best, most harmonious choices can be made, making ProjectColor one of the best paint color apps out there.
RELATED: Why Teen Moms Fans Are Debating Leah and Jaylan's New Home Renovation
6
Photo measures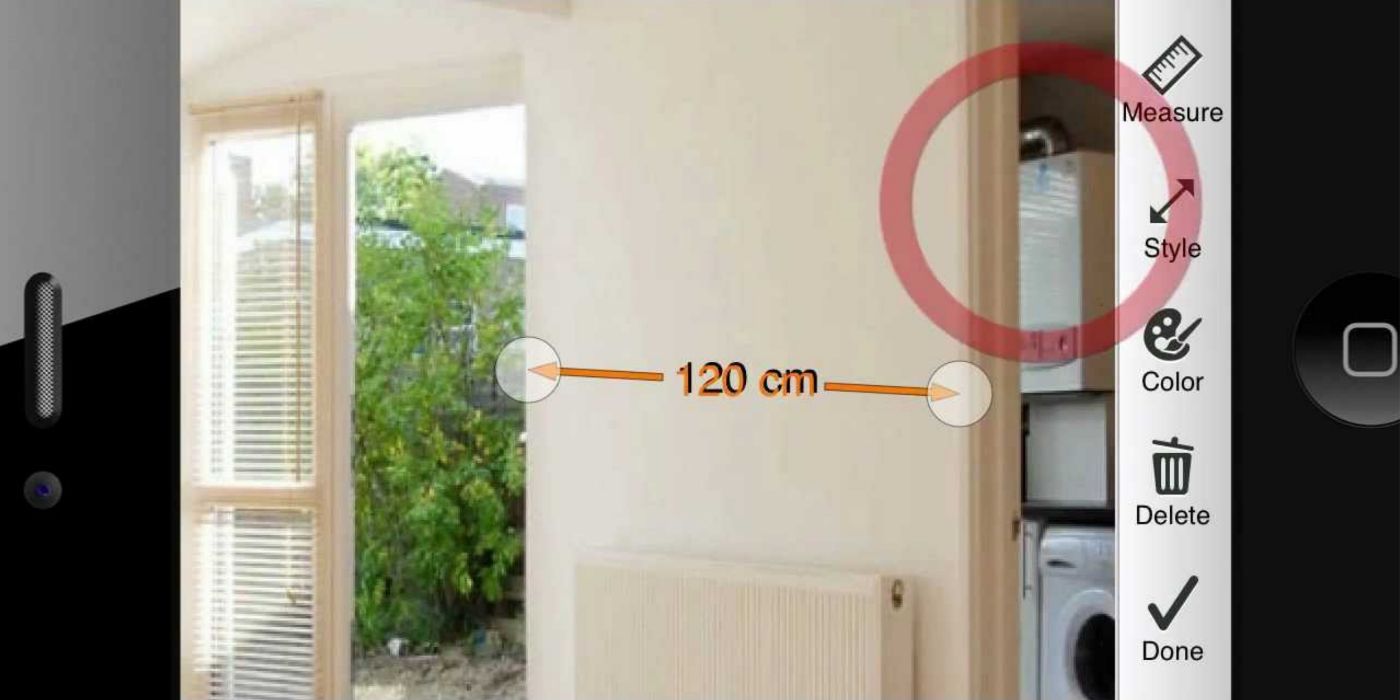 It is available on the Apple App Store and the Google Play Store
Photo Measure takes measurements through photos. Users only need to take a picture and the app will create the dimensions of the space. Measurements are arguably the most important part of organization, which Photo Measures recognizes through its save function.
Since no one goes anywhere without their phone anyway, all your quantification is in one place so you can keep track of everything. Also, the pictures and accompanying ratings ensure that there is no confusion about which figures apply to which room. One of the most tedious parts of renovation is the need for precision, just watch Netflix's best shows about fixer uppers.
5
Apartment design 3D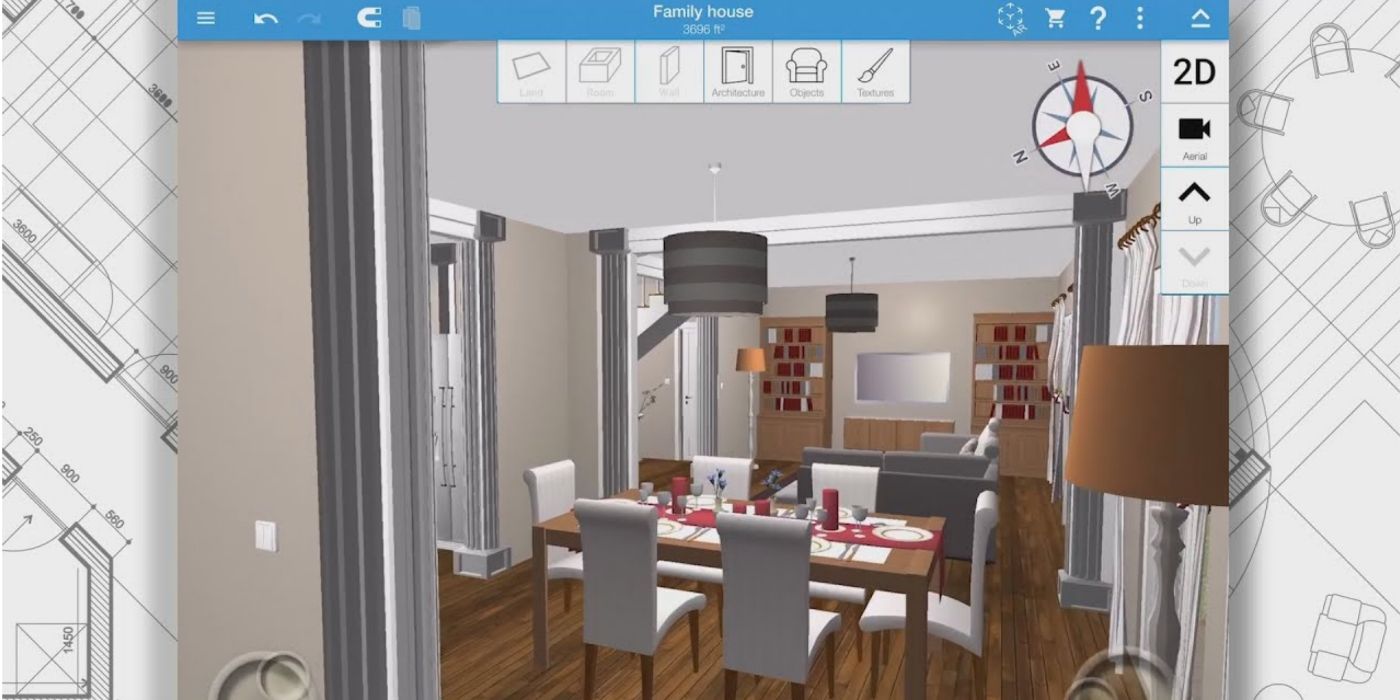 It is available on the Apple App Store and the Google Play Store
Without an internet connection, Home Design 3D is a floor plan creator and advanced 3D viewer. In the app, you can see real-time changes being made to the home and how it will look with construction tools.
The application keeps up-to-date with changes thanks to real-time display. The construction tools allow users to see the final product and see how they feel about the 3D designs. Tutorial videos and articles allow users to get the most out of the app by detailing the renovation process. The offline aspect of Home Design 3D (perfect for when someone is out of Wi-Fi range or can't share/tie the phone to the internet) helps those who need to design on a renovation site.
RELATED: 10 Best Apps That Act as Study Aids
4
Wayfair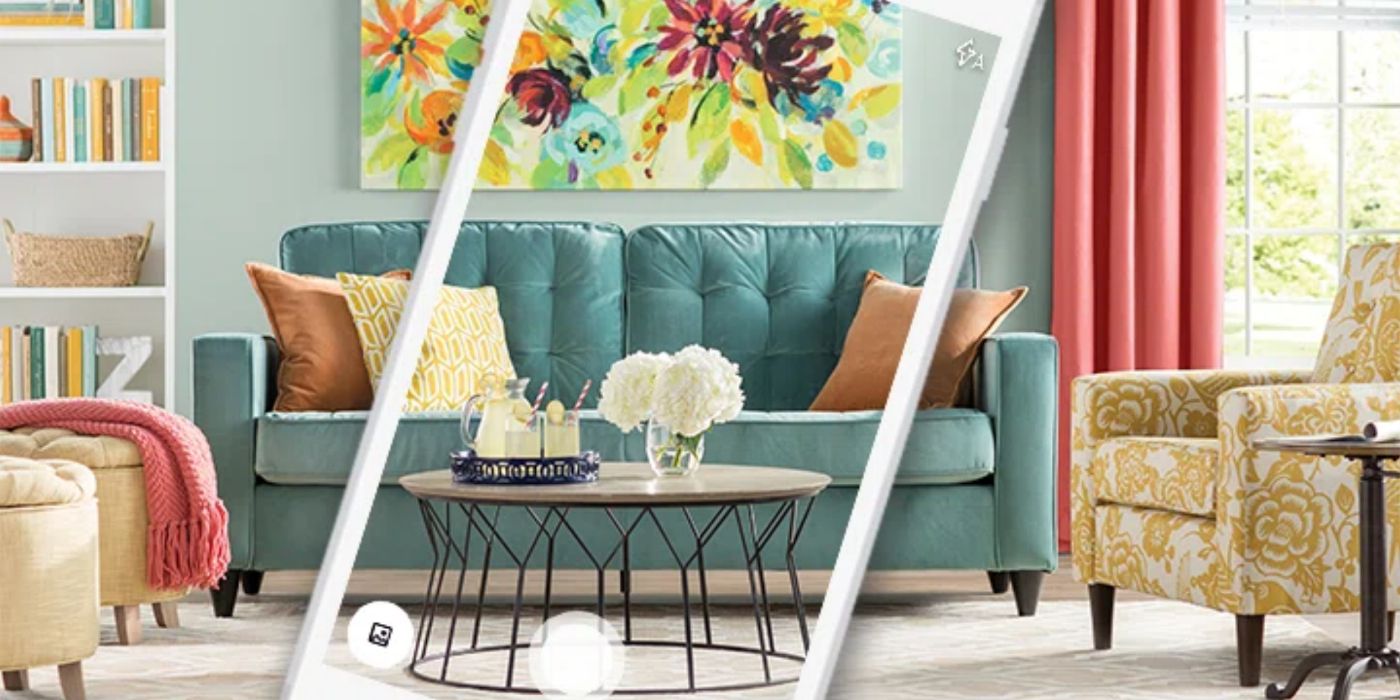 It is available on the Apple App Store and the Google Play Store
Among the best furniture sources, Wayfair has a huge selection. Track deliveries and receive sales notifications in the app, or use the visualization tool that uses the camera to see what an item will look like.
Wayfair's sale notifications help users take full advantage of great deals for those looking to save money. Also, purchasing directly from the app makes the entire process as easy as possible with as few steps as possible. Wayfair's vast inventory ensures products for every style and budget, paired perfectly with an app to help you budget. Additionally, the visualization tool takes all the guesswork out of envisioning a piece of furniture in your home.
3
Home Improvement Calcs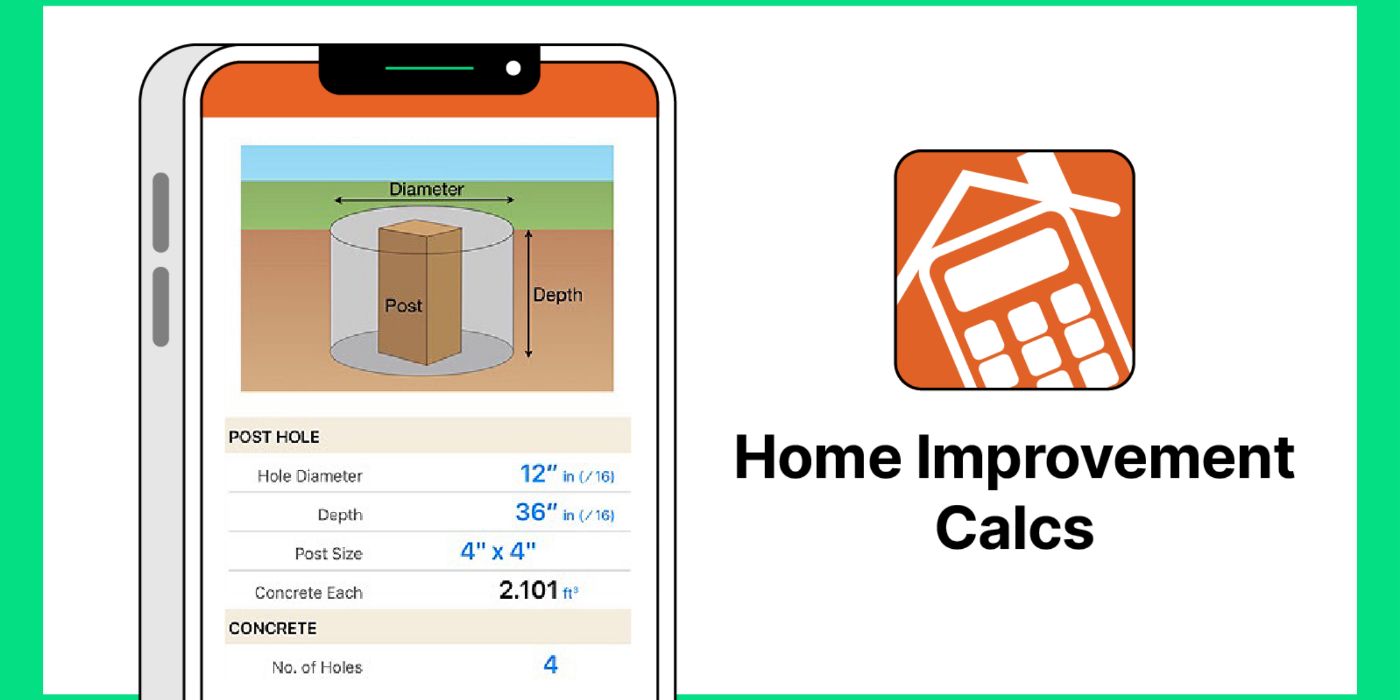 Available in the Apple App Store
Home Improvement Calcs offers DIY calculations and unit conversions. Estimates can be saved in the app with calculators for different home improvement aspects.
Avoid waste and overspending because of the exact features of the app. The amounts stored in the app keep all your important data in one place, so you don't have to misplace or leave anything behind when you're talking to a contractor. In addition, the app makes it easy to understand the measurements. Offering a wide range of different calculators, you can do everything in the app instead of switching to different documents. For those who feel that math is not their forte, there are even great apps to help with math that can be used in addition to home improvement calculations.
RELATED: 10 Best Apps to Help You Sleep
2
Homestyler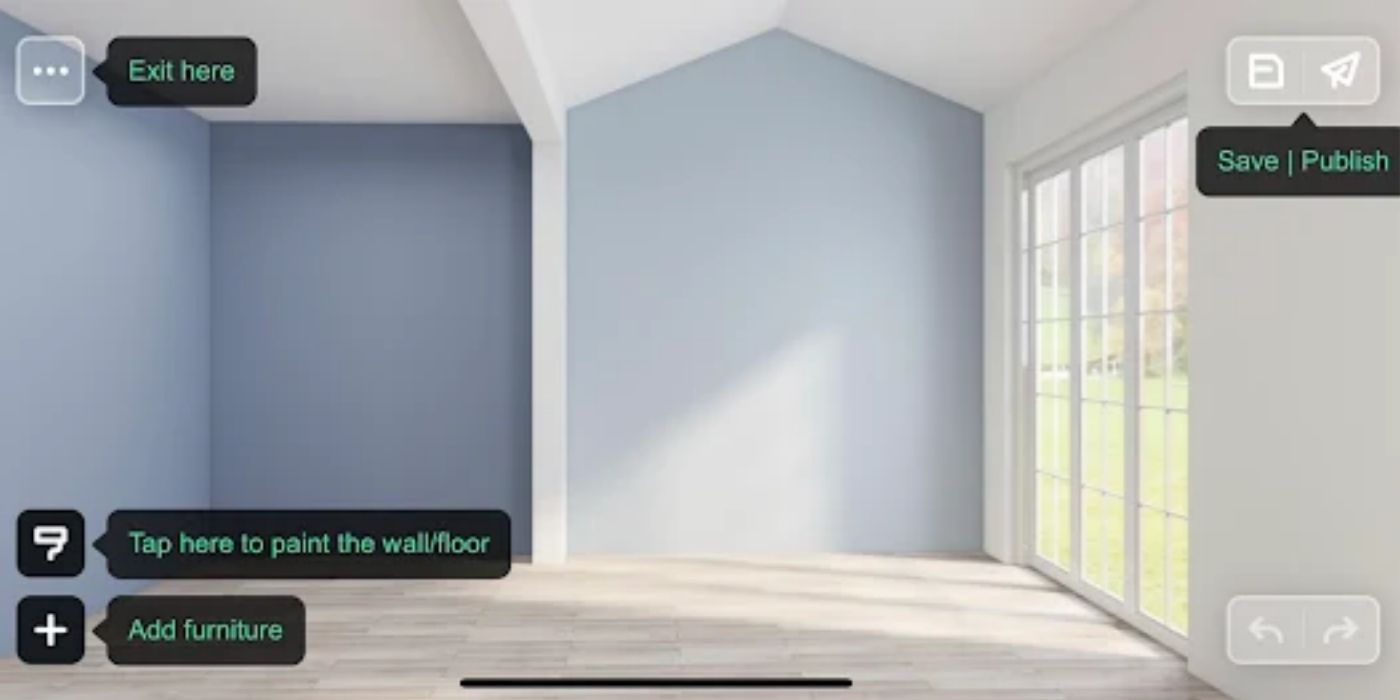 It is available on the Apple App Store and the Google Play Store
Homestyler, a 3D rendering tool, allows you to create a floor plan from scratch, a template or a photo of your home. The app has a VR tool that walks you through the design as it changes.
The options for creating floor plans on this application can satisfy many needs. Moreover, the large amount of models and materials guarantees that the renovator can design everything he wants in one area without having to jump around. In addition, the decoration option gives users a rounded idea of ​​how the room will look. In addition, the VR device functionality means that DIYers can be freed from the tedious task of imagining what renovations will look like.
1
Houzz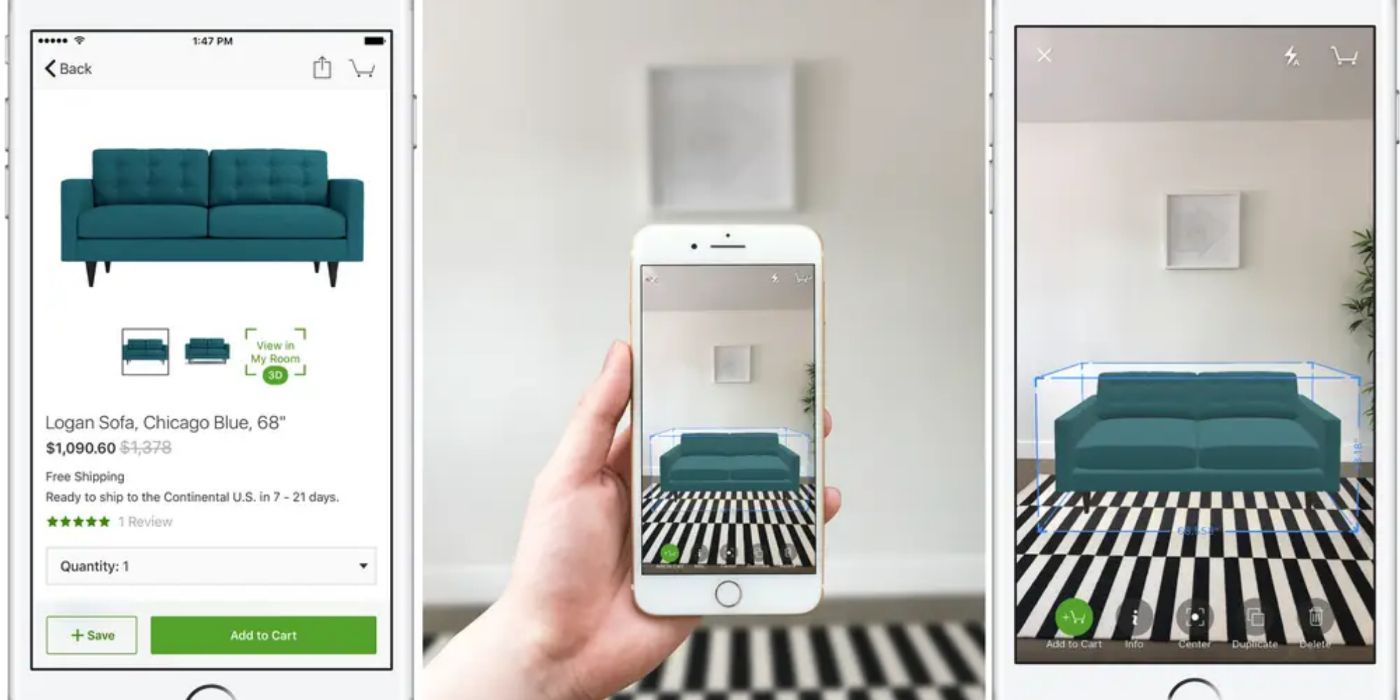 It is available on the Apple App Store and the Google Play Store
All-in-one for home remodeling and interior design, Houzz is a simple app. Chat with a professional or hire one on Houzz. The selection of items goes beyond traditional furniture and even includes backsplash tiles among other products.
The hiring professional function makes the selection and hiring process as simple as possible. The virtual decoration of the space gives users a realistic presentation of what kind of decoration will be in their home. With a wide range of products and the possibility of direct purchase, the application ensures that the user finds the perfect product and the purchase is just a click away. Use Houzz with the best real estate apps to find your dream home.
MORE: 10 Best Apps for World Building